AS a young girl living on a dairy farm in northwest Tasmania, I had no idea what I wanted to do when I grew up.
For a long while I flirted with the idea of being a fashion designer. But the verdant and bucolic surrounds of Elliott, the little coastal town of Penguin and later the city of Burnie, were not really conducive to fashion. However journalism came calling and after completing my cadetship on the local daily paper, I headed to the "mainland". Not London where many young Australians went to in the 1970s and '80s, I had to get to mainland Australia.
Meanwhile down the road in rural Thirlstane, another young girl knew exactly what — and where — she wanted to be. Wendy Iles wanted to be a hairdresser in Paris.
After an apprenticeship where she "learnt how to put in rollers, do a chignon, a bouffant, work with hot tongs … plus colouring and perming" in a small salon in Devonport (not far from where I grew up), she headed to London to work with the late great Vidal Sassoon. On her return, her parents set her up in her own salon. But it wasn't long before she headed to mainland Australia, discovered the joys of freelancing and working on fashion magazine shoots, and headed overseas again — to Paris, which has been her home for the past 28 years.
Wendy not only left Tasmania; she followed her heart and her dream — and then some.
She has since travelled the globe tending to the tresses of Hollywood stars and A-list celebrities (including Marion Cotillard, Heidi Klum, Kate Hudson and Keira Knightley) as well as working on campaigns for luxury fashion and beauty houses such as Dior, Chanel, Louise Vuitton and Hermes.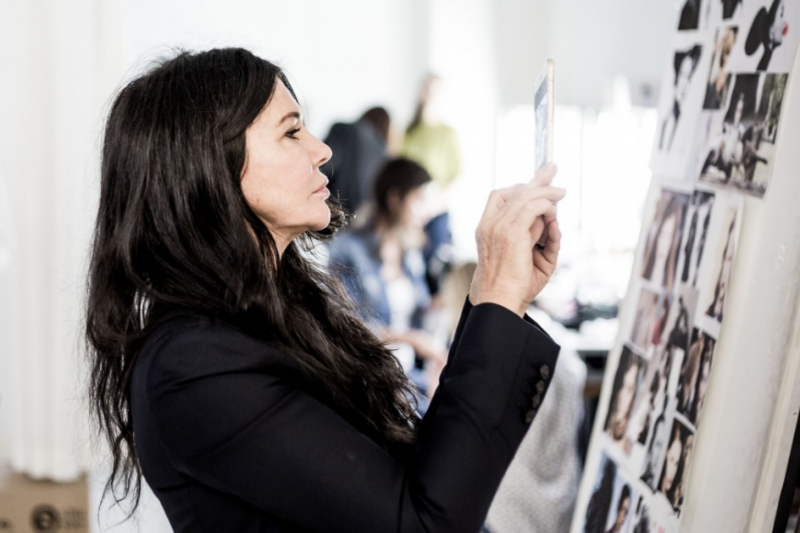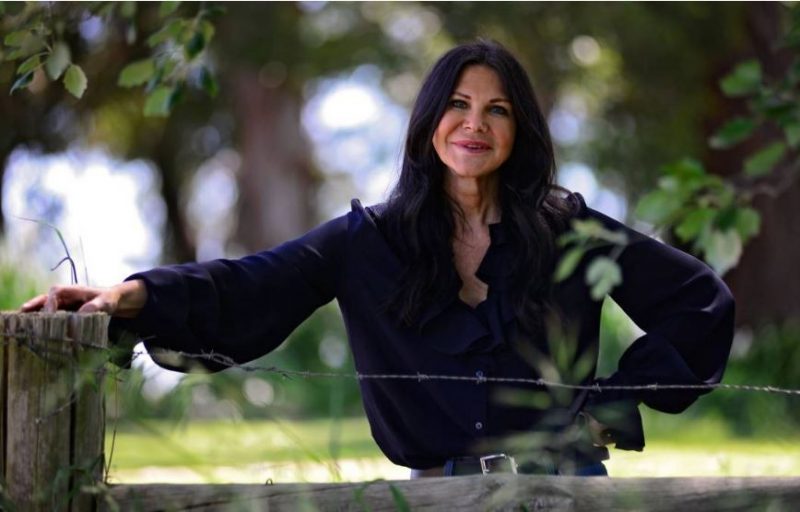 "I've been fascinated with hair ever since I can remember and I am still passionate … there was never anything else," she told The Advocate late last year.
However, 2016 brought a new career highlight. Winning Outstanding Achievement in Hairstyling at the Hollywood Beauty Awards (the Oscars of the hair industry), the red carpet affair where the top "architects of beauty" are celebrated, was her glittering moment of validation. A girl from Tasmania, that tiny little rural paradise "at the bottom of the world", had made it.
Life is also about timing. Ready to end up behind a desk, the beauty award was the catalyst for Wendy to start a new chapter.
Enter her acclaimed eponymous haircare line, Iles Formula, a high-performance luxury repair range created to treat distressed hair.
"Many of my clients have extremely damaged hair," she explains. "And because I generally only have them in my chair for two hours before they are in front of the cameras, I needed products that worked instantly. So I created my own to solve this problem.
"However, after several celebrity clients started asking for my 'secret' serums I decided to manufacture the formula."
Developed between Paris and New York, Wendy sourced the finest and most exclusive high-performing ingredients to create instant repair for ALL hair types.

"These three products were my private on-set formulas for several years before I made them public," she says. "It took me three years and my life-savings but I got it."
"My soul really is inside those three bottles. They're pure in aesthetic with no parabens, sulphates or silicon, and they're simple to use. A woman needs nothing else on her bathroom shelf."
So what's next?
"Growing this business into a solid family-owned operation," she explains. "So many amazing brands I've known have been bought out by multi-national companies … and then those products change or disappear.
"Niche family brands need to have quality and performance to survive. Consumers understand and know this and I believe the new tendency is exactly where we are with Iles Formula … quality products that work. An honest story and real family behind the brand who care about their consumer.
"I have worked so hard but it was more because my husband (businessman Jacques Masi) — and my 21-year-old art student daughter Beatrice — gave me the wings to fly."
A STYLISH LIFE: Wendy Iles
What's the best advice you've ever been given?
From my Dad many years ago. He used to say: "Never be worried about being nervous, when we're nervous we always perform our best." I've carried those words with me all over the world.
You are most proud of … ?
My daughter and Iles Formula.
People are surprised that …?
After a decade working with hair I'm still obsessed and now I'm launching Iles Formula worldwide.
What makes you laugh?
Dry Australian humour.
Your guilty pleasure?
French cheese.
Your style icon or muse? 
Queen Elizabeth of England.  It's not about her style, just the way she has managed her impeccable reign all these years.
What is your go-to outfit/your signature style?
A black pant suit and flat shoes always work for me. I have several black suits for work and a couple of black "Le Smoking"-style tuxedos for evening, which I wear with an evening slipper or heel.
You would never wear …?
Psychedelic colours.
Most treasured item in your wardrobe?
Probably an YSL  black suit. If I have an important event it always goes on and I feel a million dollars. I do have a long vintage Pucci patio dress that actually has colour. I like it as a piece more than how it looks on me.
The biggest mistake women make when it comes to fashion?
Wearing an outfit that doesn't suit their body shape. Tight Kardashian-style dresses on heavy bodies is a killer.
Your favourite fashion designers or influencers?
I love Celine, but I'm not tall enough to wear their designs. I love Gucci but don't have the occasions for such extravagance.  I love Hermes for their white shirts, bags and belts. And I love and wear The Row. Their suits are a perfect cut for me.
Favourite style advice?
I love soft luscious sumptuous hair … that's what I deliver with my Iles Formula.
Any advice for a budding hairdresser?
Follow your instinct, be brave, take yourself out of the comfort zone to succeed to greater heights. I never stop pushing myself.
When do you feel most beautiful?
When I'm wearing my YSL black suit and heels.
What are the skincare products you can't live without?
I like Prismologie for the body and a new beauty range for skin I just discovered "Made in Youthland".
Any beauty secrets?
Cleanse my skin morning and night religiously. For a long flight I always go make-up free and moisturise regularly. And getting a good night's sleep is so important to look fresh.
What you won't travel without?
My Bonpoint cashmere shawl.
What is your signature scent?
Malabrigo by Fueguia 1833.
How has your personal style changed through the years?
When I was younger I changed looks often with more feminine frills and soft colours. However, with age I've found more classic tailored looks are best, preferring a masculine line of suit to a feminine one.
Where do you shop?
Rarely as I don't have time … and it depends what city I'm in. I shop more with purpose. If I need a new winter coat then I target the shops and find it. For something like that I'd go to Market Montaigne in Paris as it's just one floor with all the best designers and latest collections. If not I'd target a street where all the best designers are. In Paris, Avenue Montaigne or Rue St Honore.
What is your greatest extravagance?
Hand bags. I love a beautiful handbag. Hermes, Celine, Prada in that order.
What's in your handbag?
Always my passport. I'm terrified of getting to an airport without it, so it never leaves my handbag, it just goes from handbag to handbag. A lipstick or gloss and mascara, a pen, my phone and charger, and an extra battery. These are the essentials.
Three things you can't live without …
My husband, daughter and Iles Formula.
Pencil skirt or A-line?
Neither. I'm a pants girl, but if I had to choose it would definitely be a pencil skirt.
Heels or flats?
Flats every time.
Skinny or boyfriend jeans?
Boyfriend jeans.
What does every woman need?
Love.
Success is …?
What you make it.
Beauty is …?
Within.
Style is …?
Fashions fade, style is eternal … words of Yves Saint Laurent.
For more: Visit Iles Formula
Or find a stockist in Australia https://salon-baby-hair.myshopify.com
Or for international readers try Iles Formula here.
Do you know a stylish woman with a stylish life? Maybe a leader in her field you would love to read about? Drop me a line, I'd love to hear from you. Ever stylishly yours …