She was an icon of style, but Coco Chanel's fascinating life story continues to captivate people's attention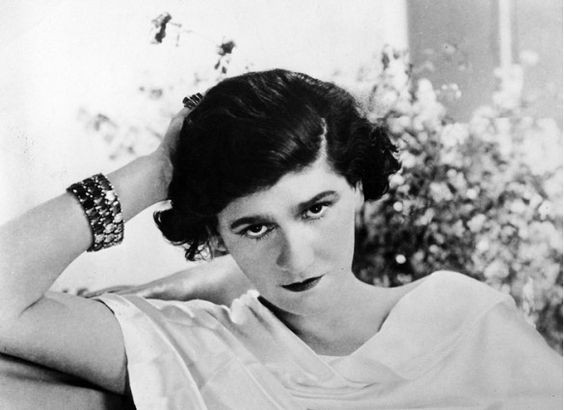 LIKE a fairytale of mythical proportions, Coco Chanel's life story is one of mystery and mastery.
Born 130 years ago on August 19, 1883 in Saumur, France, today marks Gabrielle "Coco" Bonheur Chanel's birthday. But 2013 also marks a 100 years of the House of Chanel.
With her trademark suits, little black dresses and rows of pearls, Coco Chanel completely revolutionised fashion. Credited with liberating women from the constraints of the "corseted silhouette", the legendary French fashion designer popularised a more relaxed, casual chic and put women in loose dresses and pants (once only the domain of men).
"A woman should be two things: classy and fabulous"
But her influence extended far beyond couture clothing. Her design aesthetic was realised in jewellery, handbags and fragrance. And she is the only fashion designer to appear on Time magazine's list of the 100 most influential people of the 20th century. But it was Coco Chanel herself who was her own most powerful creation.
Without Coco Chanel, we may not have discovered the potential of the little black dress, women wearing pants, the soft jacket, the "it" bag, the scent of jasmine in a bottle, and even a suntan – which became an instant fashion trend after Chanel and the sun collaborated when she was on holidays.
Her early years were anything but glamorous. After her mother's death in 1895, her father placed her in an orphanage and was raised by nuns who taught her to sew. She had a brief singing career performing in clubs in Vichy and Moulins. Some say the name "Coco" came from a song she used to sing. Chanel herself said that it was a shortened version of cocotte, the French word for "kept woman".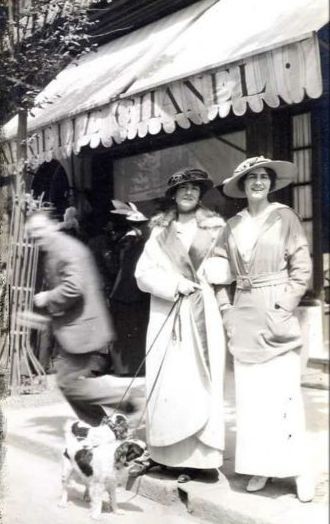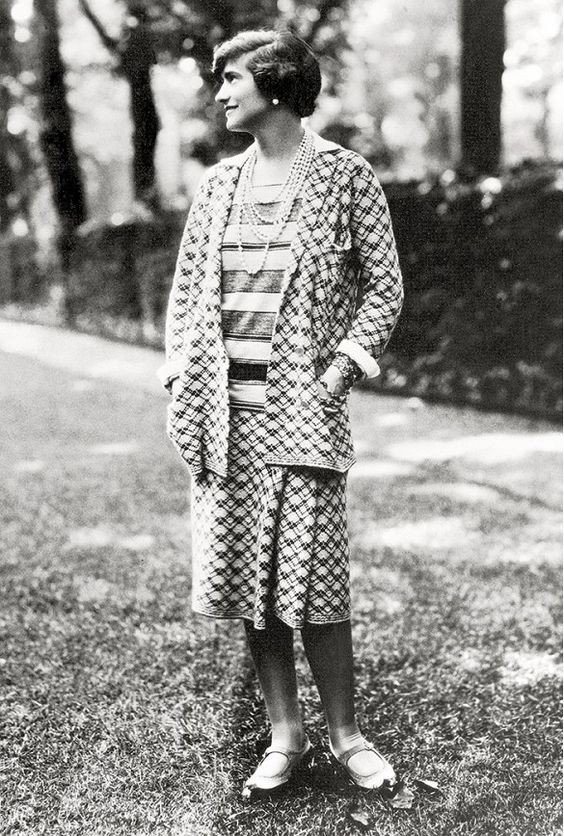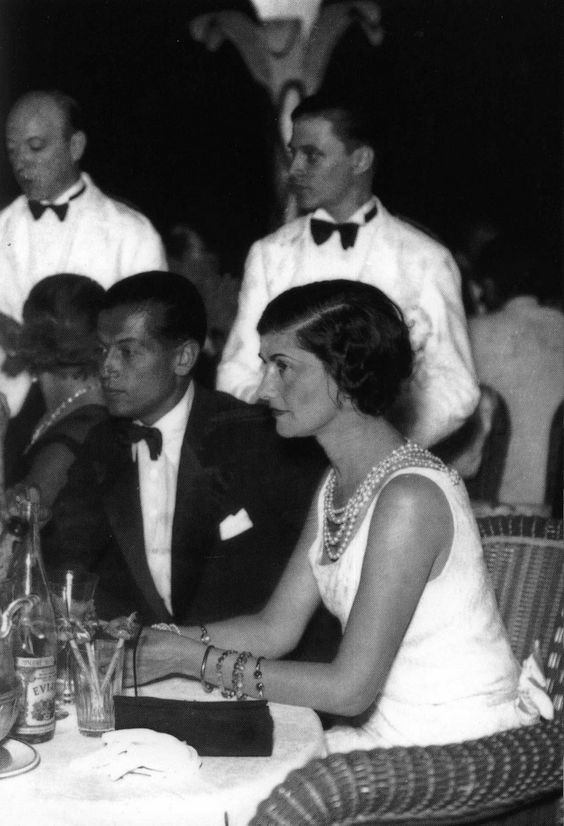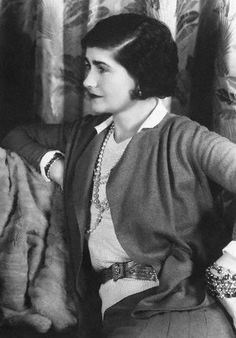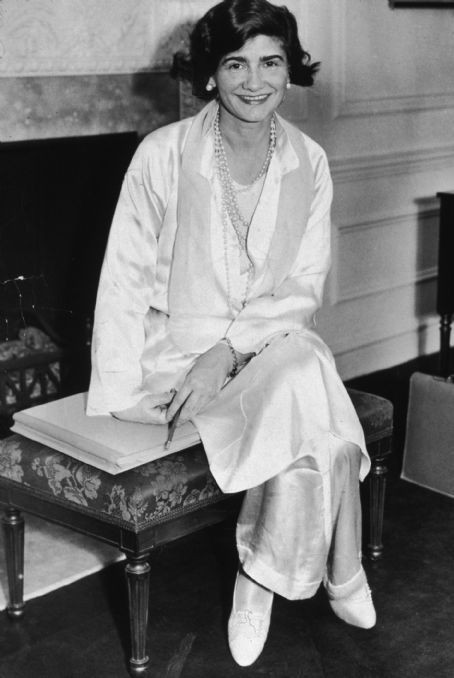 The House of Chanel first originated in 1909 when Coco Chanel opened a millinery shop, in the ground floor of the Parisian flat of her lover – socialite and businessman Etienne Balsan. It was here that she met the French hunting and sporting elite and their mistresses upon whom the men displayed their wealth with ornate clothes, jewellery and hats.
"I am against fashion that doesn't last. I cannot accept that you throw your clothes away just because it is spring

"

– Coco Chanel
It was during this time she met and befriended Arthur "Boy" Capel an English socialite, polo player and friend of Balsan. Capel, who was so impressed by her business skills, financed her first independent millinery shop in 1910, at 21 Rue Cambon, Paris. However, as the locale already housed a dress shop, the business lease limited Chanel to selling only hats and millinery products, not couture.
So in 1913, Chanel opened her first couture boutique in Deauville, on the French Riviera northwest of Paris, where she sold ready-to-wear practical clothes for women.
"Some people think luxury is the opposite of poverty. It is not. It is the opposite of vulgarity

"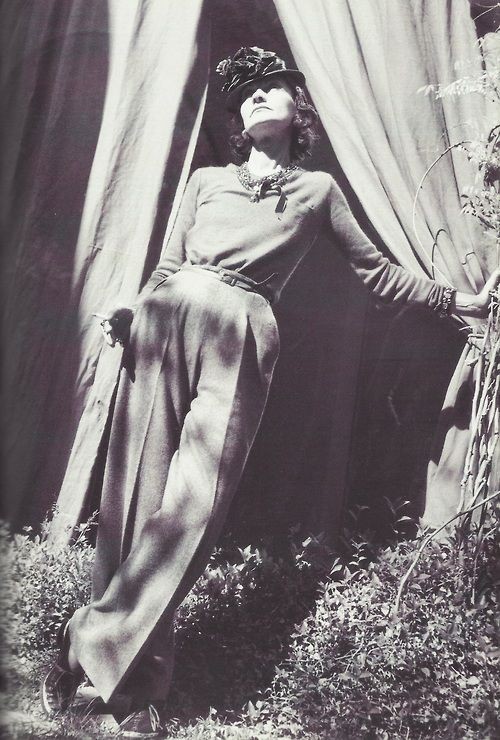 By the end of the First World War in 1918, Chanel had opened a large dress shop in Paris at 31 rue Cambon, near the Hotel Ritz, which sold "flannel blazers, straight skirts of linen, sailor blouses, long sweaters made of jersey and silk jacket suits, day-wear dress and coat ensembles of simple designs, black evening dresses trimmed with lace and tulle fabric dresses coated with jet". She became a style icon known for her simple yet sophisticated outfits paired with great accessories.
"In order to be irreplaceable, one must always be different"
– Coco Chanel
But in 1921, Chanel took her thriving business to new heights. She commissioned perfumer Ernest Beaux to create her first perfume, Chanel No. 5, the first to feature a designer's name. Originally a gift for Chanel clients, the popularity of the perfume prompted the House of Chanel to offer it for retail sale in 1922. Chanel once explained that perfume "is the unseen, unforgettable, ultimate accessory of fashion … that heralds your arrival and prolongs your departure".
She took solace in and surrounded herself with cultural types – writers, poets, composers, dancers, musicians and artists. And was rumoured to throw the most perfect and raucous parties in her many properties across France.


"

Elegance is not the prerogative of those who have just escaped from adolescence, but of those who have already taken possession of their future"

– Coco Chanel


"
You can be gorgeous at 20, charming at 40, and irresistible for the rest of your life"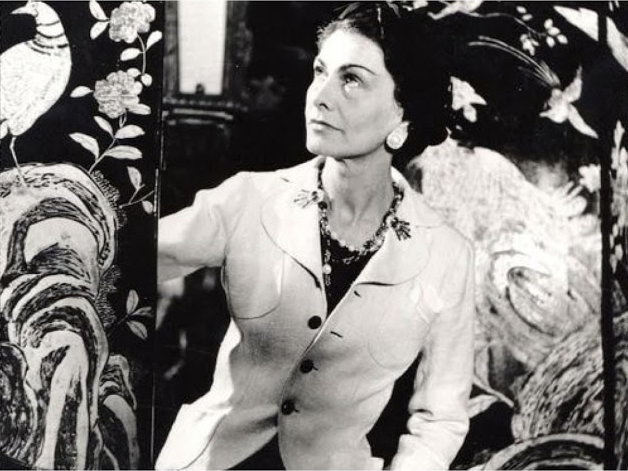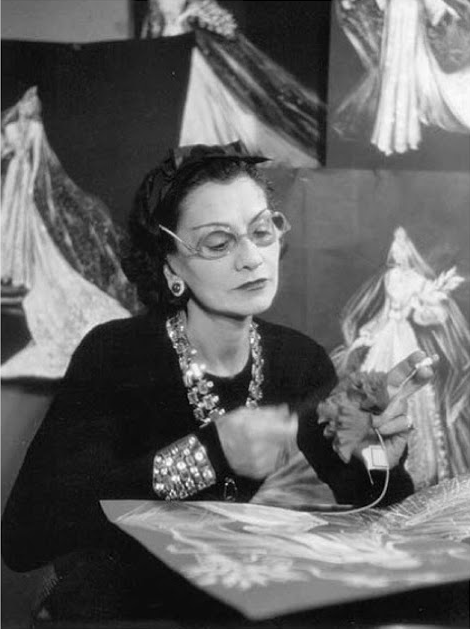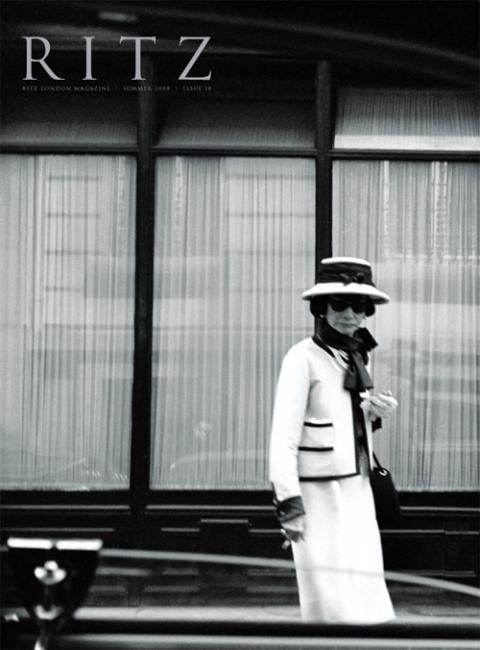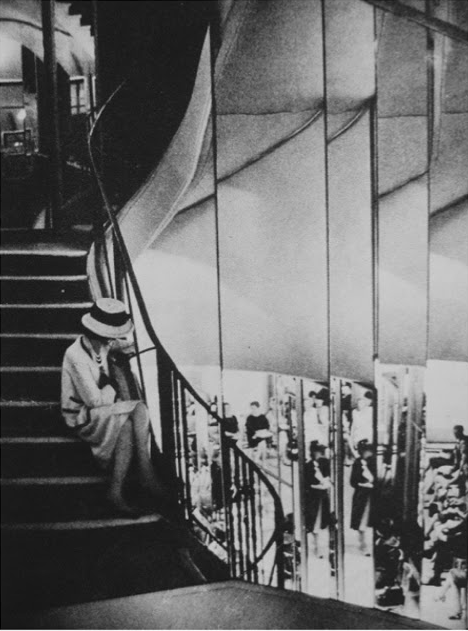 "One shouldn't spend all one's time dressing. All one needs are two or three suits, as long as they, and everything to go with them, are perfect

"

Coco Chanel never married having once said  "I never wanted to weigh more heavily on a man than bird". But she had many passionate and turbulent relationships. However it was her relationship with the "richest man in England" the Duke of Westminster, which perhaps was the most significant. After meeting the duke on his yacht in 1923 they embarked on a decades-long affair. In response to his marriage proposal, she reportedly declared "there have been several Duchesses of Westminster – but there is only one Chanel".

Her love affair with jewellery came from the exquisite pieces bestowed upon her by her many lovers. It has been written that she would order jewellers to deconstruct some of the necklaces and use the gems and stones to create other pieces such as brooches and cuffs. It is rumoured that on one occasion after a rather heated argument with the Duke of Westminster, to make amends, the duke presented Chanel with a large emerald which she accepted, and then, without a word, let it slip over the side of his yacht into the Mediterranean!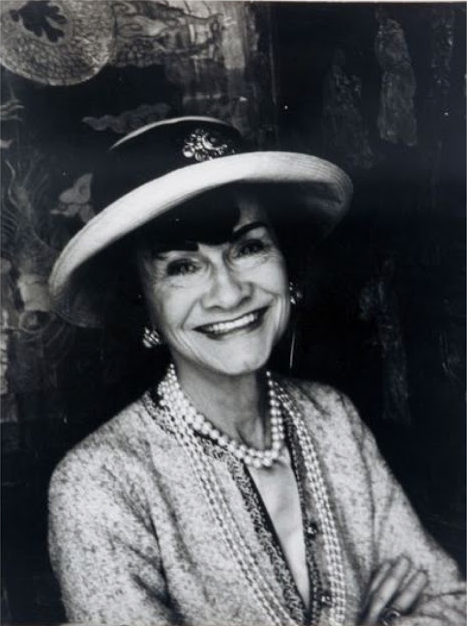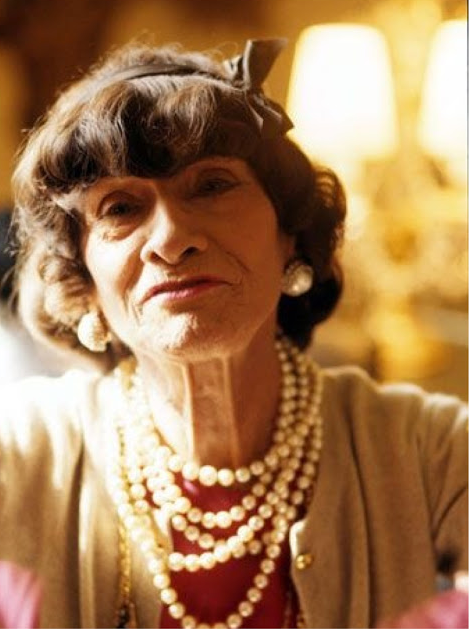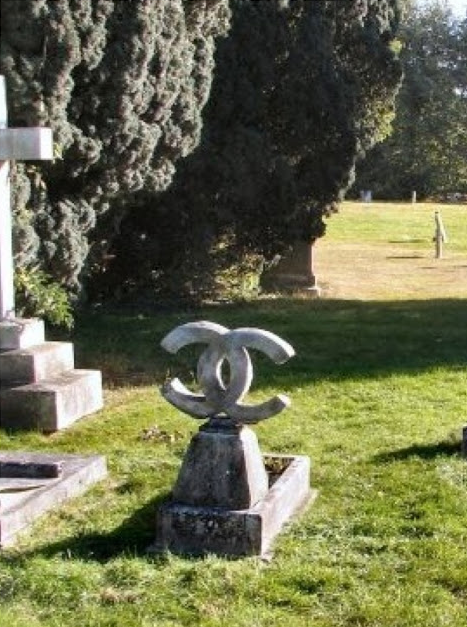 "

Simplicity is the keynote of all true elegance

"

However, it wasn't all wine and roses. The economic depression of the 1930s had a negative impact on her business, but it was the outbreak of World War II that led Chanel to close her business.

At the age of 70, Chanel made a triumphant return to the fashion world. She first received scathing reviews from critics, but her feminine and easy-fitting designs soon won over women around the world.

In 1969, Chanel's fascinating life story became the basis for the Broadway musical Coco starring Katharine Hepburn as the legendary designer. Friend and photographer Cecil Beaton handled the set and costume design, while Andre Previn composed the music. The show received seven Tony Awards nominations, and Beaton won for Best Costume Design.

Feared and revered by the rest of the fashion industry, Coco Chanel died alone on January 10, 1971, at the age of 87 in her apartment in the Ritz Hotel, but her legacy lives on.

Today her namesake company continues to thrive under the baton of Karl Lagerfeld, who took the reins a little over a decade after her death. Her timeless designs are still popular today and hopefully will remain so, but for another 100 years? Time will tell.



Are you a fan of Chanel? Do you own any Chanel? Fan of the quilted bags and two-toned ballet flats she made famous? If you want further inspiration, check out my Coco Chanel Pinterest board. Ever stylishly yours …

* All pictures from Pinterest