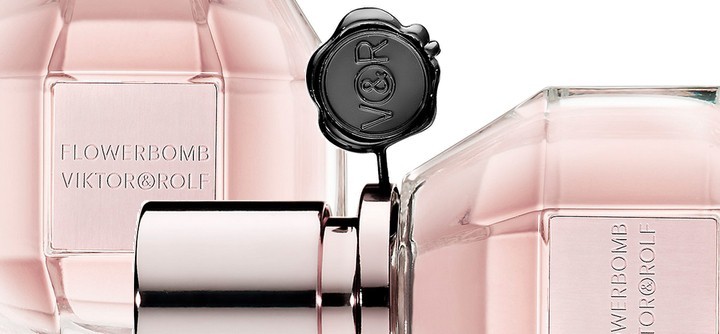 I'M usually pretty good when it comes to recognising fragrances. But there's one that stumps me every time. Viktor & Rolf's Flowerbomb.
The number of times I've asked women what they're wearing because I can't quite recognise it, nine times out of 10 they answer "Flowerbomb". Its ability to smell so differently on every woman is astounding, which is also part of its universal appeal.
When it launched 10 years ago, Flowerbomb set the world on fire. Much to their surprise, Viktor & Rolf's debut fragrance was an instant success and made them a household name.
This time last year I was invited to Paris to attend an exclusive party to celebrate the 80th anniversary of Lancome. While there I also attended the Viktor & Rolf Haute Couture Autumn Winter 2015 fashion show as part of Paris Couture Week, the 10th birthday party of Flowerbomb and interviewed the Dutch designers at the newly re-opened The Peninsula Paris.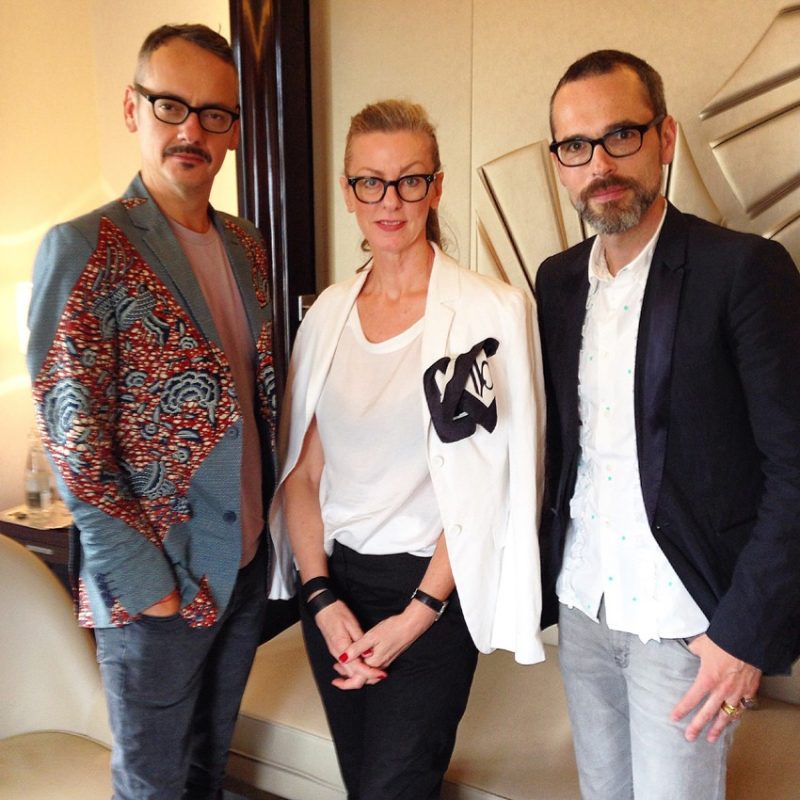 Rolf Snoeren (above left) and Viktor Horsting (right) met while studying fashion design at the Arnhem Academy of Art and Design in The Netherlands and began working together after their graduation in 1993.
While their roots might be based in couture, they have also played with opposites dabbling with ready-to-wear and collaborating with fast-fashion retailers. The theme of mixing opposites is also evident in Flowerbomb — the juxtaposition of an elegant floral fragrance housed in a hard-edged, grenade-shaped bottle.
"When we started working together, we had many dreams, many wishes," Viktor said during that interview. "One of those dreams was to make an iconic fragrance."
They made it clear from the start that they were not looking for an unusual edgy scent. Instead they created a perfume that is elegant and addictive but very sophisticated.
"When we started working on Flowerbomb we knew exactly what we wanted," Viktor reminisced. "It took a long time to come up with … not only the 'juice' but the whole project took time."
Three years to be exact – twice as long as the normal time for a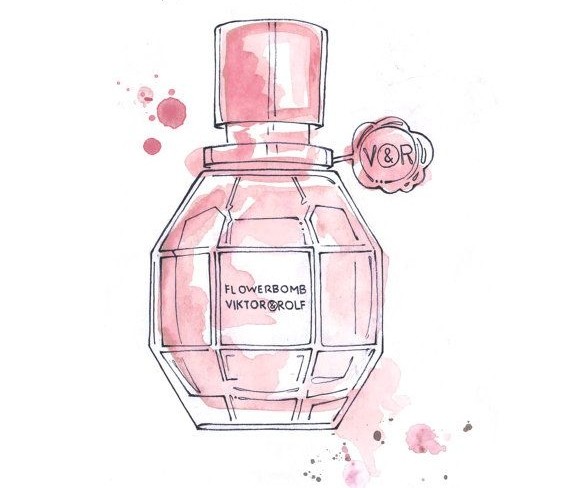 perfume.
"The original briefing was 'an explosion of flowers'," said master perfumer Carlos Benaim, who, along with Olivier Polge and Domitille Bertier, was contracted by L'Oreal to make the perfume for Viktor & Rolf.
"We started with a clear idea of key notes and flowery bouquets  — freesia, jasmine, orange and rose — with a bit of  'addictiveness' (amber and patchouli) to help balance of flowers. But creating a great perfume is not about the launch date, it's about "hitting your mark", getting the formulation right no matter how long it takes."
Flowerbomb now ranks 13th among the world's feminine fragrances and third in Australia, says Christine Burke, corporate communications manager and brand manage luxury products for L'Oreal.  A great achievement considering it sits in only 35 per cent of perfumery doors globally.
But did Viktor and Rolf ever think Flowerbomb would be so successful?
"Making Flowerbomb was a dream come true," Rolf explained. "We wished upon a star, and today Flowerbomb is entering its second decade."
This week Viktor & Rolf relaunched their iconic fragrance with new visuals and a new video campaign (below) to wrap up their 10th anniversary year.
"It's very rewarding that our creation continues to inspire," Horting said.
"At first we were reluctant to even think about a new Flowerbomb visual. It is such an icon that it seemed untouchable until we realised that a new image could also underline this iconic status, emphasise it. So we imagined an image that would be an evolution of the idea of Flowerbomb: a mysterious, slightly surreal, strong and vibrant woman, who has the power to transform anything into something positive and beautiful."
A very belated happy birthday, Flowerbomb. Here's to 10 more wonderful years!
Flowerbomb is available at David Jones and Myer
DON'T MISS: The avant-garde creations of  Viktor & Rolf will also be showcased in a world-first exhibition at the  National Gallery of Victoria from October 21 to February 26, 2017.
Do you love Flowerbomb? Or maybe you have another preferred fragrance? Would love to hear from you. Ever stylishly yours …