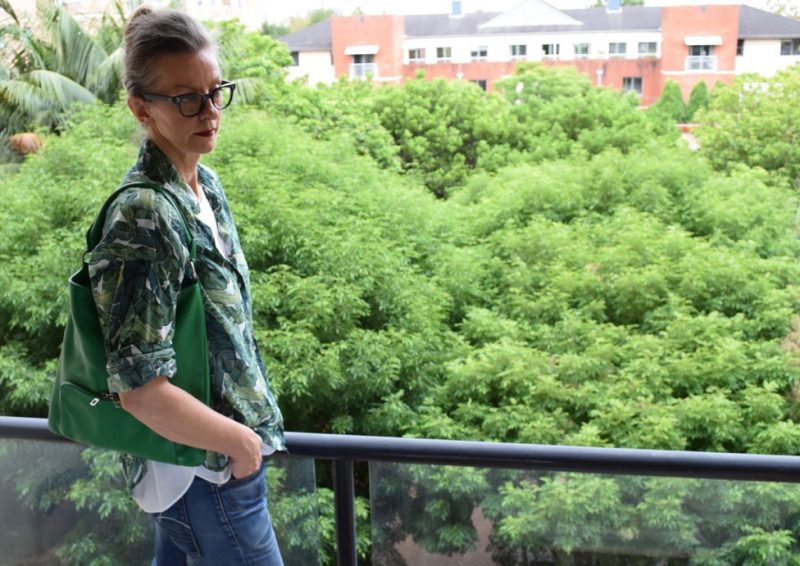 GOING green is the global catch cry for those wanting to improve their overall quality of life. So it's no coincidence that the colour experts at Pantone have announced that Greenery is the colour of 2017.
Greenery is nature's neutral; a fresh and zesty yellow-green shade that evokes the first days of spring, reminding us to revive, restore and renew.
"There's a growing desire to reconnect with nature and what is real, and find ways to disconnect from technology," Laurie Pressman, the Pantone Colour Institute's vice president, told FORBES recently. "We need a break. We need to stop and breathe."
An appropriate antidote for modern life perhaps?
Generally speaking, green is a refreshing and revitalising shade that lends itself to many colour combinations in fashion, beauty and interior design combinations. (Check below for inspiration.)
Green is also associated with meanings of growth, harmony and fertility and helps alleviate anxiety, depression and nervousness. Green also brings a sense of hope, health and adventure, as well as self-control, compassion and harmony.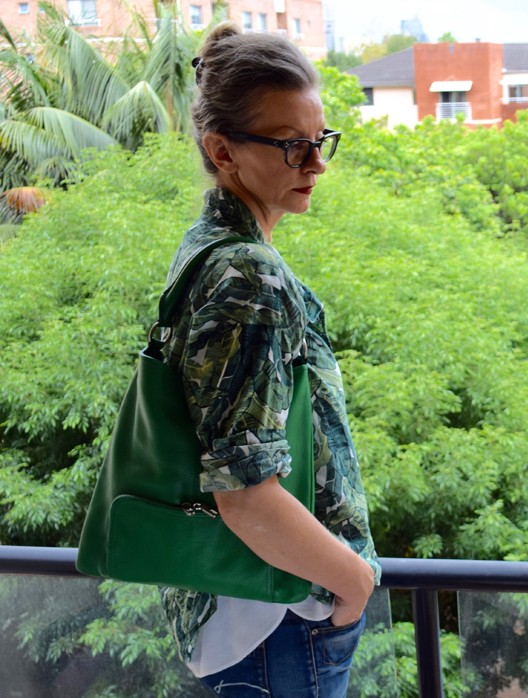 However, the colour is not on high rotation in my wardrobe. Back in the '80s, I had the most fabulous pair of Kelly green leather gloves. I absolutely loved them, but I'm not sure what happened to them; I guess they got lost somewhere in the ebbs and flows of life (sad face emoji here). But I would dearly love to find some again.
As a blue-eyed blonde, my colouring is better suited to more blue-based greens. So today I wear green as a highlight or statement colour. Over the years I've added a few pieces — a couple of tops from Zara, a print cotton shirt from H&M (above, with the Trenery bag), a green leather handbag from Trenery (the removable strap of which I use as a belt), a pair of summer sandals from Country Road, and a printed scarf or two from various retailers. Interestingly, whenever I wear these pieces I get lots of compliments. But I guess that's also because green is a refreshing respite from my rather monochromatic wardrobe favourites of black, white, navy, camel and charcoal grey.
"Colour can convey confidence, status and wealth. Such is its power of suggestion."
Colour can convey confidence, status and wealth. Such is its power of suggestion. If you like to play it safe, now is the time to switch it up a notch and try something a little different. Inject a little attitude and mix green back with unexpected colours, textures and patterns. Green not your colour? Then why not try the noble hue of cobalt blue, face up to the fuchsia of fashion or get outrageous in orange. Anyone up for trying a floral or graphic print with stripes or spots? Make like New York style icon Iris Apfel and layer on lots of fun with print, patterned or colourful accessories.
So, if you want some green in your wardrobe, look no further than below. While not truly of the Greenery shade, here are some of my favourite green pieces.

HOW TO WEAR GREEN
There are so many shades of green — from olive, lime green to emerald green — and, depending on your colouring, there is a shade to suit everyone.
As with any colour, the key is to wear back with neutrals. So play it safe and sophisticated with black, navy blue, white, grey or camel

Don't wear green head to toe (unless, of course, you very brave). Green is a statement colour so tone down the rest of your outfit

Use as a highlight colour with a hero piece such as a coat, shoes, shirt, dress, skirt or pants and draw attention to your best assets
Or start with accent accessories. Try a scarf, a bag, shoes, a belt or some chunky statement necklaces or cuffs
You don't have to wear solid colours. Look for prints or patterns and wear back with solid colours
Know what shade of green works best with your skin tone
Cool skin tones (skin tones that look more pink): Opt for blue-based greens
Warm skin tones (skin tones that look more golden): Choose yellow-based green tones
Green worn with white is fresh and crisp
Wear silver or gold accents for an elegantly rich appearance
WHY NOT
Try a little attitude — mix green with unexpected colours, textures and patterns
Team a chunky emerald green necklace with a crisp white man-style shirt for that client meeting
Wear gold or silver-jewelled sandals with emerald green pants for a casual weekend lunch
Wear a green-striped top with a navy skirt to change up your workwear look
Mix green with blue for a natural watery palette
Or turn up the heat and team green with orange or yellow
And if you're wondering how you can incorporate Greenery into your life, get inspired by Pantone's suggested combinations below.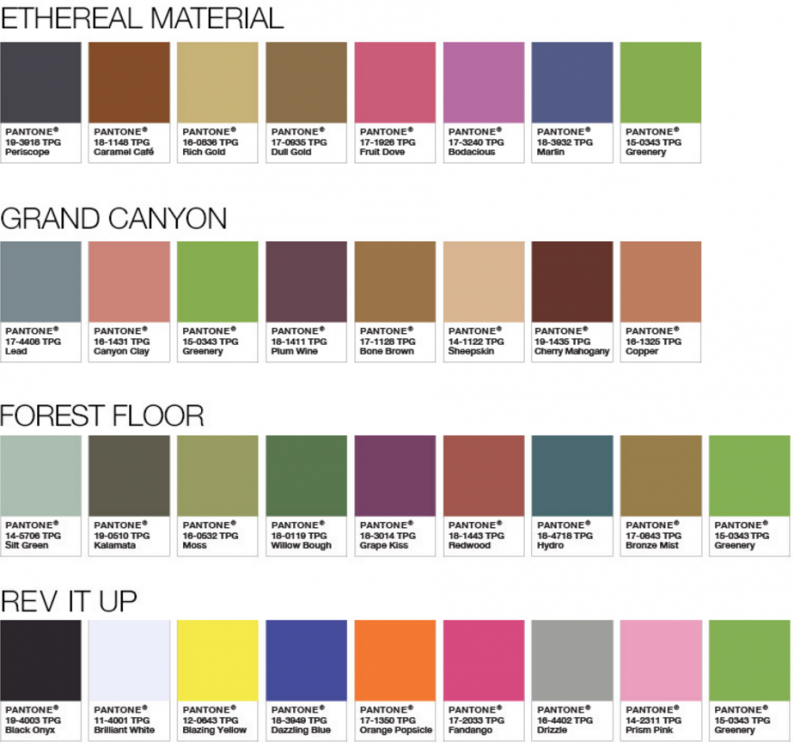 Do you love green? Will you be incorporating the colour in your wardrobe? How will you be wearing it this season? Would love to hear from you. Ever stylishly yours …