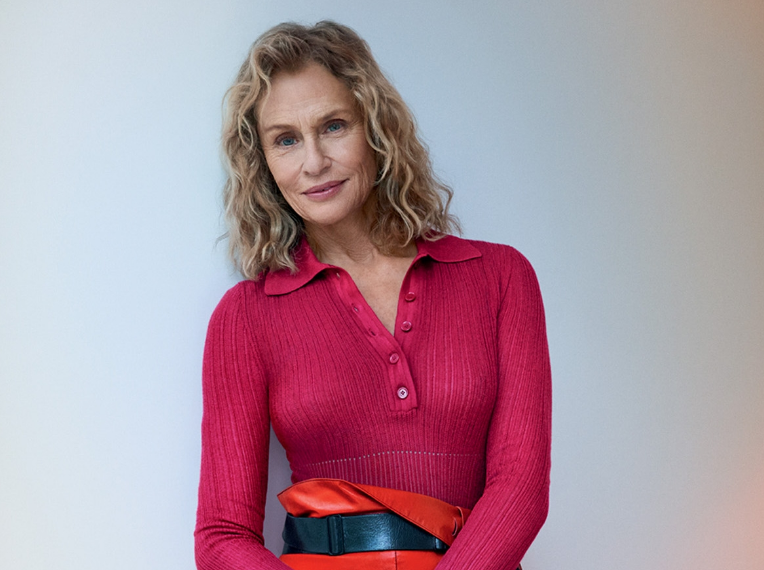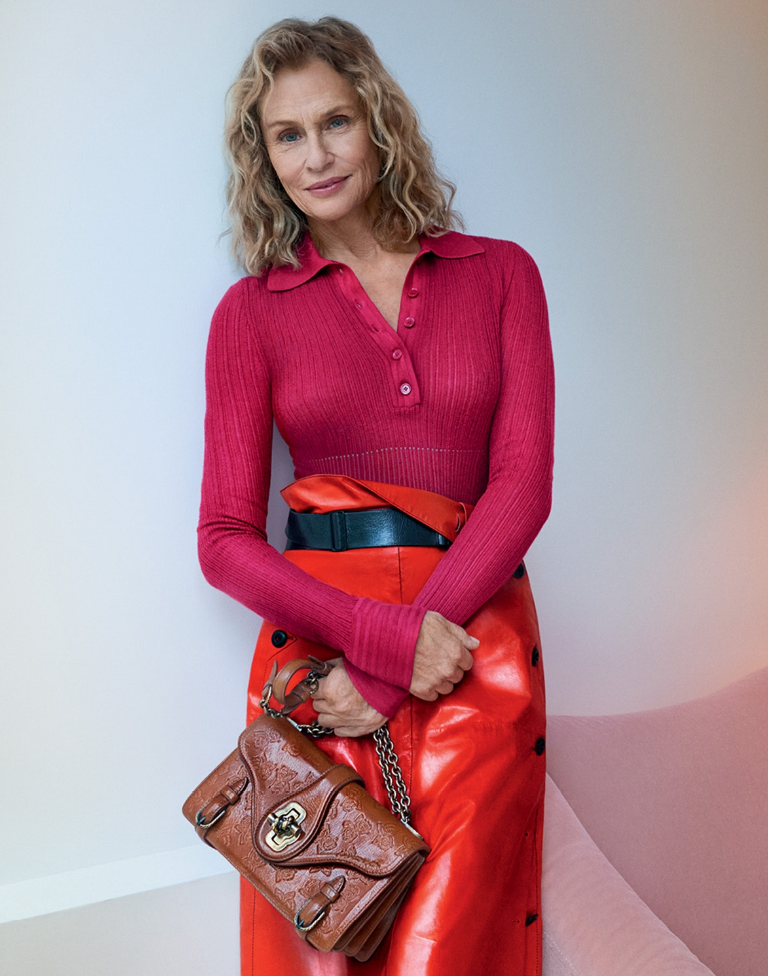 THERE is something really attractive about a woman who is confident — and comfortable — with her age and style.
When Celine's Phoebe Philo cast author and style icon Joan Didion, then 80, in the luxury brand's eyewear campaign in 2015, she opened the doors for several other women of a certain age — Joni Mitchell (for Saint Laurent), Vanessa Redgrave (for Gucci) and Sofia Loren (for Dolce & Gabbana) — to have their own moment in the fashion spotlight. Now it's Lauren Hutton's turn.
The 73-year-old Hutton stars in Bottega Veneta's spring campaign, wearing a fuchsia sweater and a patent red leather skirt holding a tooled leather bag from the new collection (above), proving style and beauty truly are timeless. The casting follows her appearance on the runway at the Italian luxury brand's 50th anniversary show in Milan in September last year (below) when she carried the iconic intrecciato (braided) clutch "The Lauren, 1980" the very same clutch she used in the movie American Gigolo.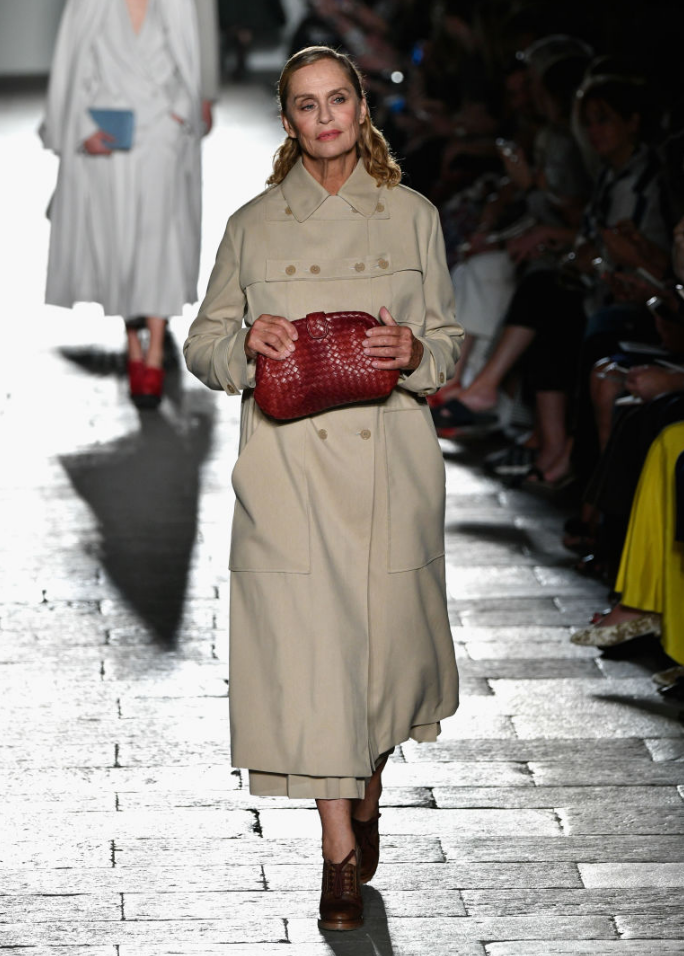 But while the runway may still have a way to go when it comes to diversifying the age group we're seeing, it's refreshing and inspiring to see brands becoming more inclusive of all ages in their ad campaigns — pertinent considering that the fastest growing group of consumers in the world are people aged over 60.
Real women of a certain age don't want to be reminded of what they once were. They want to celebrate who they are now and what they have achieved.
"We have to be able to grow up," Hutton once said. "Our wrinkles are our medals of the passage of life. They are what we have been through and who we want to be."
"These are women who don't buy into the anti-ageing, younger-is-better model and the pressure to look a certain way," says Alyson Walsh, author of Style Forever.
They women are confident in who they are, what works for them and what they want. And they are voting with their credit cards. They want brands to talk to them (or at least use images that relate to them) not the lives of their daughter, granddaughter, niece or god-daughter. So it makes sense that their role models are also women of a certain age.
If society is ready to accept that these women are inspiring, no matter their age, it's time that retailers realise who their customers are so we can all aspire to look just as fashionable as Mesdames Hutton, Redgrave, Loren, Apfel … no matter what age.
And ladies, if you think wearing a patent leather skirt in your 70s is just too much, La Hutton is here to remind us all that fashion truly has no age limit.
What do you think of Lauren Hutton in the new campaign? Would you wear these colours together? Would love to know your thoughts. Ever stylishly yours?