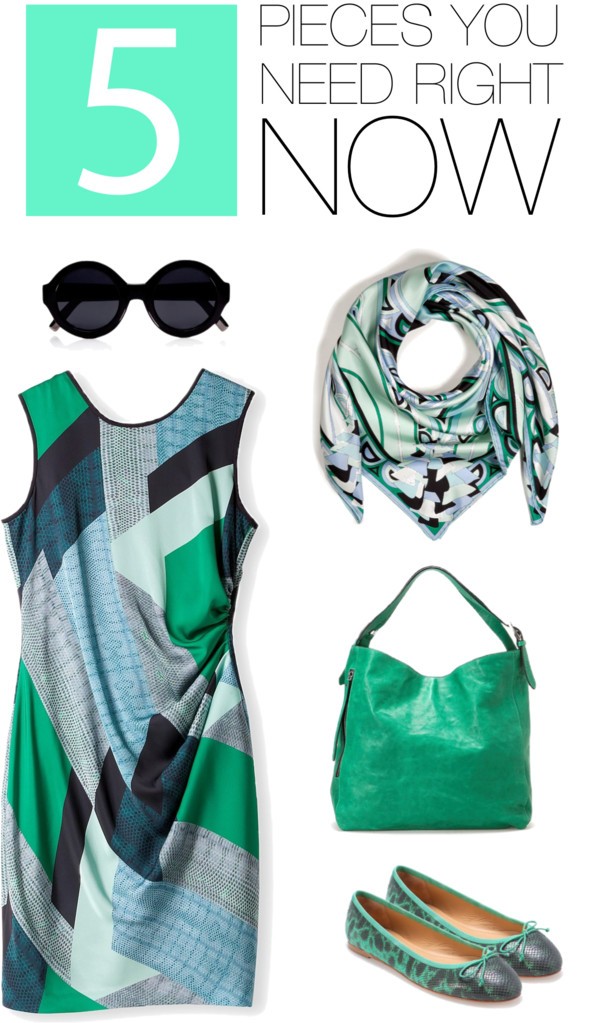 JUST as the seasons change, so too do our wardrobe needs. Spring is just around the corner so it's time to freshen up your workday wardrobe with a few new season basics that will take you … well … anywhere!
However, this transseasonal or transitional period calls for chic lightweight pieces that can be layered up or down depending on the weather forecast. I'm reluctant to pack away my cold climate favourites just yet, as I'm not really ready to bare my legs — well not for a couple more months! But these pieces will be perfect for the transitional weeks ahead — with a little layering support!
It's also a great time to introduce or experiment with new colours. And this emerald green is so hot right now!
The gorgeous throw-it-on-and-you're-out-the door print dress will be a perfect addition to my wardrobe — and yours, too, I suspect. But it's still a bit cool outside I hear you say? No worries. Throw on a navy blazer or maybe a great unstructured felted wool jersey jacket or even a cashmere cardigan.
I also love a scarf, and a silk one just ups the luxe factor. The beautiful Tiffany duck-egg blue tones in this Emilio Pucci scarf ticks all the boxes for me. And it'll also be perfect dressed down with jeans and a white shirt.
As for the bag? Well, a woman can never have enough handbags. And shoes! This green leather tote will certainly add a sense of drama — or calm — to your day.
All these pieces should work back with the classic basics you already have in your wardrobe. But if you're not sure you can pull off the print dress with the print scarf and patterned shoes, then keep your accessories classic and simple such as plain black or navy bag and shoes. Or why not try a softer palette in mint green or soft grey.
Feel like going green? Do you love this colour green? How would you wear it?
Would love to hear from you. Ever stylishly yours …