Tired of wearing black, black and more lack? Time to mix it up and throw in a little French navy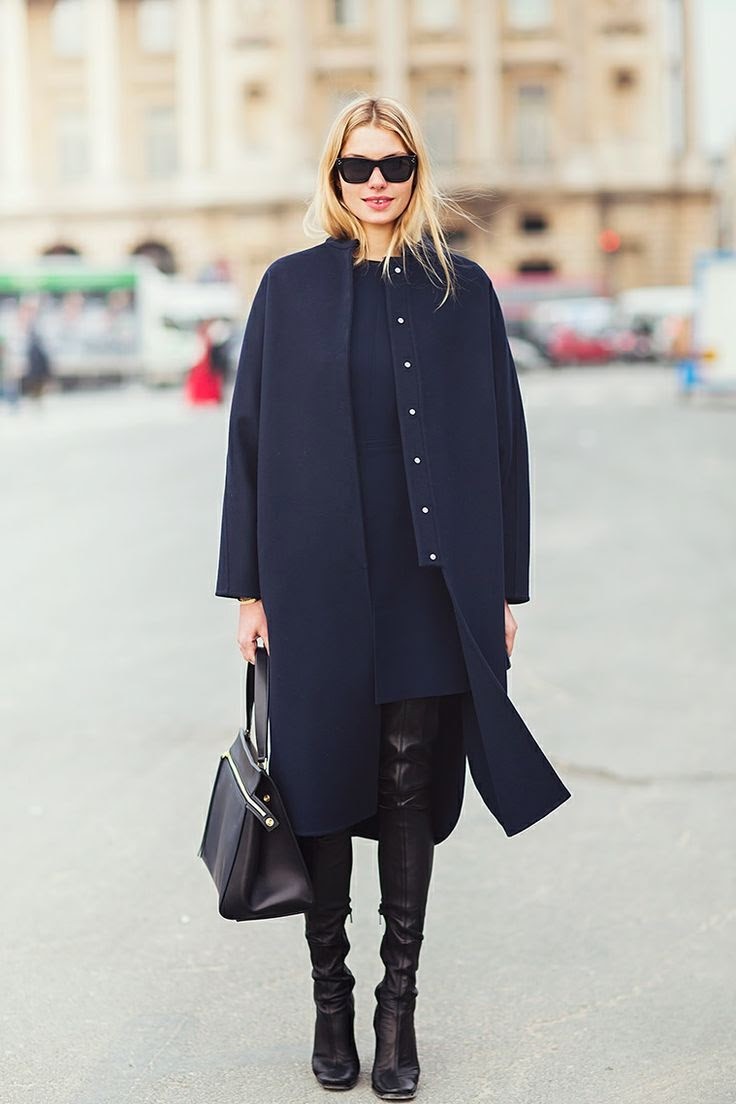 BLACK would have to be the most popular fashion colour in the world. It's FASHION 101 and there's a reason why we wear so much of it.
Just like the LBD, black will always be the go-to colour when in doubt because it's so easy and safe. It is a visually slimming colour and helps to boost confidence in appearance.
Black is serious, professional and conventional, but it can also represent the mysterious, sexy and sophisticated. It's a uniform of sorts and is guaranteed to get you out the door with no thought required.
But if you're a 50+ woman, black on black can be overwhelming, look dreary and bland. So be careful about resorting to an all-black wardrobe if you think it's the key to carefree chic. It isn't.
However, the absence of colour renders it neutral so it will go with nearly every colour of the rainbow. Classic combinations include black with white, nude, red, yellow, cobalt blue and orange.
But there is one combination that is often overlooked — black and navy. A favourite of many European designers, mixing the two together looks oh-so sophisticated and extremely chic. Navy has black in it, so black and navy are perfect companions. Whereas there are many dyelots of navy, which can make them tricky to match.  So keep it simple and wear navy with black.
Just like black, navy carries a sense of elegance and sophistication. It also conveys importance, confidence, power and authority as well as intelligence, stability and conservatism.
So break the safety cycle and look beyond the traditional … take a risk and leap into the great unknown.  Every woman has black staples in her wardrobe — black coats, black jackets, black pants, black dress, black shirts, black knitwear and, of course, black accessories. But what every woman needs is to invest in a few key navy pieces as well.
Another reason to take a risk — as I've recently discovered — is when you get to a certain age black on black on black can be extremely harsh against the skin, making you look tired and washed out. Navy actually lifts skin tone, especially those with grey hair!
Are you a fan of navy and black? Ready to give it a go this season? Would love to hear from you. Ever stylishly yours …