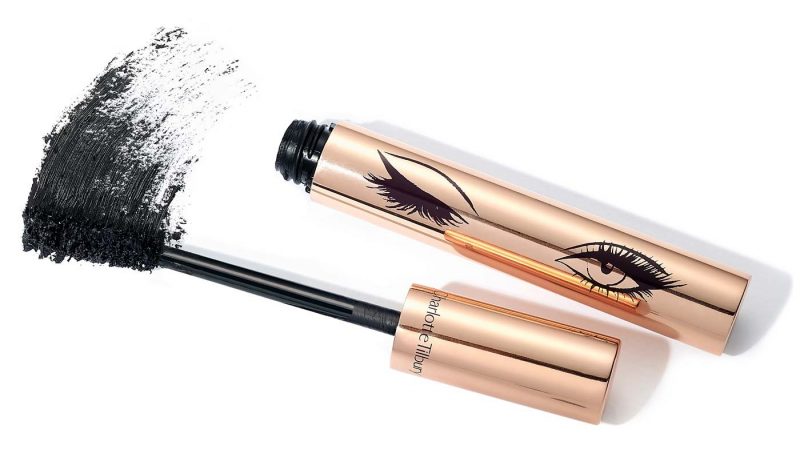 MASCARA is an essential to complete any make-up, yet it poses problems for some older women. Eyelashes tend to become sparser and wispier, so if you try to counteract that with a volumising mascara, you run the risk of looking like Cruella de Vil!
When it comes to mascaras, it's a personal choice depending on the look you want — lengthening, curl, separation or volume. In this, part six of The Best Make-up For Women Over 50 series, whatever your choice, look for a product without filaments, that defines and darkens the eyelashes while leaving them soft and pliable to the touch rather than hard and spiky.
But the key to longer-looking lashes is to use an eyelash curler. Unfortunately, I wasn't born with gorgeous curly lashes. Long, yes, but not curly. But I can't start my make-up without my Shu Uemura eyelash curler. It may not be comfortable to use but it will make a huge difference "opening" up the eye.
To use (BEFORE you apply mascara), open the curler around your lashes and gently rest the top bar against your eyelid. Don't press too hard or you might pinch your eyelid skin. Gently squeeze (close) the curler a few times working out along the lash from the root to the tips to create a soft curve, not a crimp. To get an even better curl, warm the little rubbers on your curler with the hair dryer for s few seconds. But don't heat them for too long, because the metal on the curler will burn your eyelids!
Once your lashes are curled, sweep mascara from the roots to the tips in a zig-zag motion. Repeat with a second coat if needed. Mascara on the lower lashes opens the eye up even more.
Here are some of my favourite mascaras:
* Chanel Le Volume Mascara
* Charlotte Tilbury Legendary Lashes Mascara
* Christian Dior Diorshow Black Out Mascara
* Inglot Long & Curly Mascara
* Mecca Max Eye Max Power Couple Mascara
* Genie Million Dollar Lash Kit
* Lancome Grandiose Wide Angle Fan Effect Mascara
* Napoleon Mesmer-Eyes Mascara
* Look Fabulous Forever Fabulous Lash Mascara
* Smith & Cult Lash Dance Mascara
TIPS FOR LUSTROUS LASHES
1. If your lashes are short and straight, falsies or extensions are not the only answer. There are things you can do to make your lashes look more beautiful and longer.
a) Dust translucent powder on your lashes. After applying your mascara, dust translucent powder in between coats. The powder thickens each follicle, creating a fuller lash look. Apply another coat of mascara. But too many coats and you'll end up with clumpy lashes that may flake off by midday.
b) Use a lash primer. You will be amazed by how they work. Apart from making your mascara last all day, they thicken and lengthen short lashes! Interestingly, my social media feed is currently full of treatment products for lashes, from serums for strengthening lashes to a variety of falsies — most particularly, magnetic ones! Try Priori Lash Recovery Serum, Ardell Brow and Lash Growth Accelerator Treatment Gel, Revitalash Advanced, or Peter Thomas Roth Lashes To Die For Turbo.
c) Use a lengthening mascara. You will be surprised at how a lengthening mascara, such as 3D Fiber Lash Mascara, ModelCo Fibre Lash Mascara or Chi-Chi 3D Magic Lash Mascara, can make your lashes look longer and thicker instantly.
2. Mascara doesn't have to be black. Try a brown or brown/black mascara for a more natural look.
3. Don't pump the wand in and out of the tube to get more mascara on the brush. This allows air into the tube causing the mascara to dry up. Twirl your mascara wand inside the tube instead. If your mascara has dried up, add a couple of drops of distilled water or eye drops to moisten the mascara. (This only applies to water-soluble mascaras.)
4. Waterproof mascara is fine for occasional use, but wearing it every day can cause problems.
5. If you are time-poor, consider getting your lashes — and eyebrows — tinted. It's also perfect before heading off on vacation!
6. For that special occasion, invest in lash extensions so that you don't need to apply mascara. They look incredibly natural and can last up to a few weeks.
7. If you smudge your mascara, wait for it to dry, then moisten a cotton bud or Q-tip with some eye make-up remover, eye drops or a little warm water (as I do), and gently wipe away. Alternatively, dab a little foundation on a small brush (or a cotton bud) and remove/cover the mascara.
NEXT: The best lipsticks for more mature lips
* * * * *

All products mentioned are available from department stores, selected pharmacies and drug stores, and specialist make-up stores (such as Mecca Cosmetica and Sephora)
— except where I have made direct links. Other online beauty sites include
StrawberryNet, Beautylish, Adore Beauty, Priceline, Chemist Warehouse, PM Studio, and Cosme-De.com.
For tutorials on how to apply your make-up, go here.
* * * * *
Do you have a product that you can't live without? Got a favourite make-up for mature skin? A go-to product? Care to share? Would love to hear from you. Ever stylishly yours …