Spring has sprung and it's time to get all the graphic details – in black and white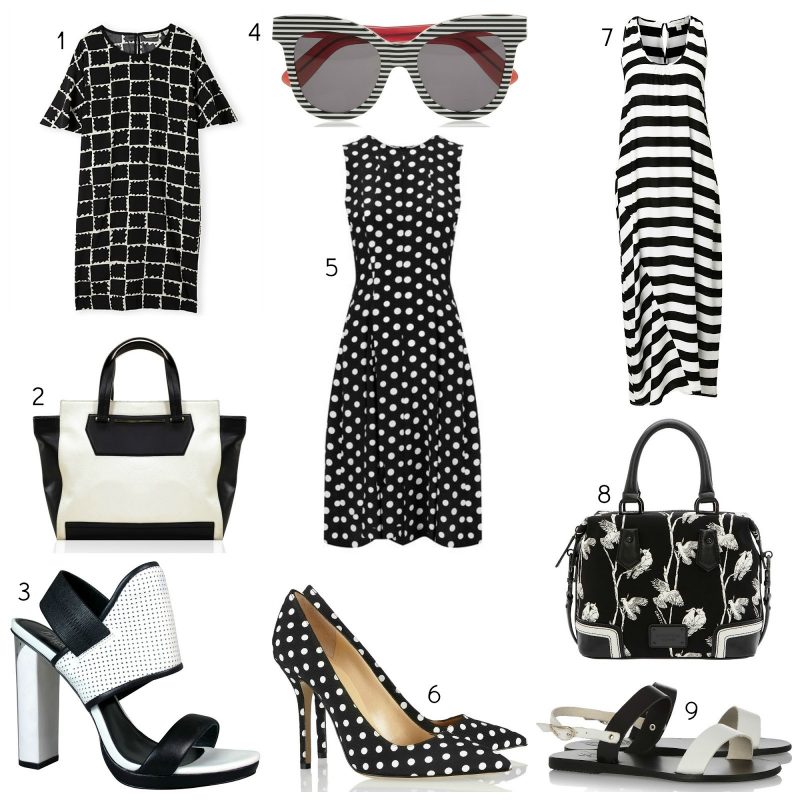 IT'S described as monochrome: that classic combination of black and white. However, consult a dictionary and you'll find monochrome means  "different shades of one colour". Go figure.
But in fashion terms it has also come to mean white and one other colour. Generally black. So navy and white, brown and white, beige and white can also be technically described as monochrome.
I'm pretty much a black and white girl — and not just sartorially speaking — as the two colours form the backbone of my wardrobe. Black in winter and white in summer. And, of course, worn together. However, I do wear colour — sometimes!
Black and white never goes out of fashion. Every year it is heralded as "this season's must-have", or the "hot new trend". It was last year and the year before that. And the year before that too!
The pairing is one of those sartorial constants, a fashion compass you can set your style course on, things that never let you down. The combination is dependable, accessible and crosses all cultural and style bounds. That's why black and white are wardrobe essentials; every woman needs classic basic black and white pieces in her wardrobe.
This season, rather than err on the side of plain solid offerings, take it up a notch or two and go graphic. Look for windowpane checks, spots, stripes and abstract designs. If you're still feeling a little bored, spice it up with an eye-popping colour – red, emerald green, cobalt blue, bright yellow or fuchsia pink.  Need more inspiration or style tips then look here and here.
Country Road and Trenery have the trend in spades. So what are you waiting for?
Do you love black and white? See yourself wearing the windowpane check shorts? What colour would you wear back with the classic combination? Would love to hear from you. Ever stylishly yours …