Feeling overtly orange? Perfectly peachy? Superbly saffron?
Tantalisingly tangerine? Whatever your choice, orange — and its many, many hues — is hot, hot, hot
THIS season, designers have lit up the runways with a range of vibrant tangerines, neon oranges and amped-up corals that looked great and wearable all at once. However, if you're not used to wearing orange it can be a little tricky. So here's how to make sure you're wearing the right hue for you.
There's a shade on the orange spectrum for every emotion and skin tone.  And there are just as many names to describe the colour — tangerine, mandarin, orange,  persimmon, tangelo, vermillion, carrot, saffron, salmon, peach, coral …
Orange is vibrant and demands attention, so if you want to get noticed, wear orange. It is the colour of ambition, creativity and fascination. It is also the symbol of strength, endurance and physical energy. As a mood elevator, orange tells the world you're happy, ambitious and a little extroverted.
Usually considered a summer colour, a dash of orange livens up a cold winter's day. While brown-based orange hues — think rust, terracotta and pumpkin — are often synonymous with autumn. Softer orange shades, such as peach, coral and salmon, are friendlier and more soothing.
But for many, it is a hard colour to pull off. Orange sparks more controversy than any other colour and generally elicits a stronger "love it" or "hate it" response.
Surprisingly though, it is a very flattering colour as it instantly adds a natural glow to your skin. And every woman needs just a flush of colour!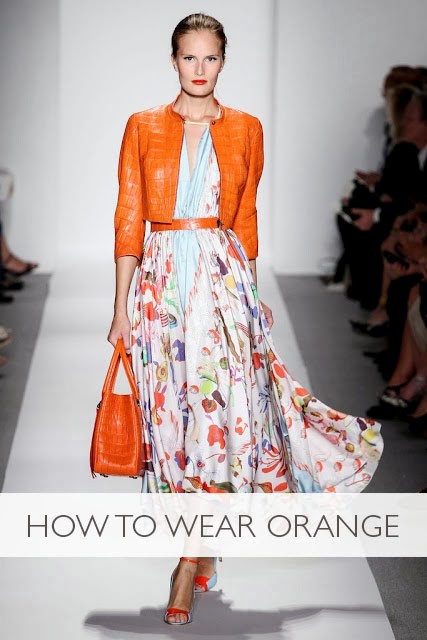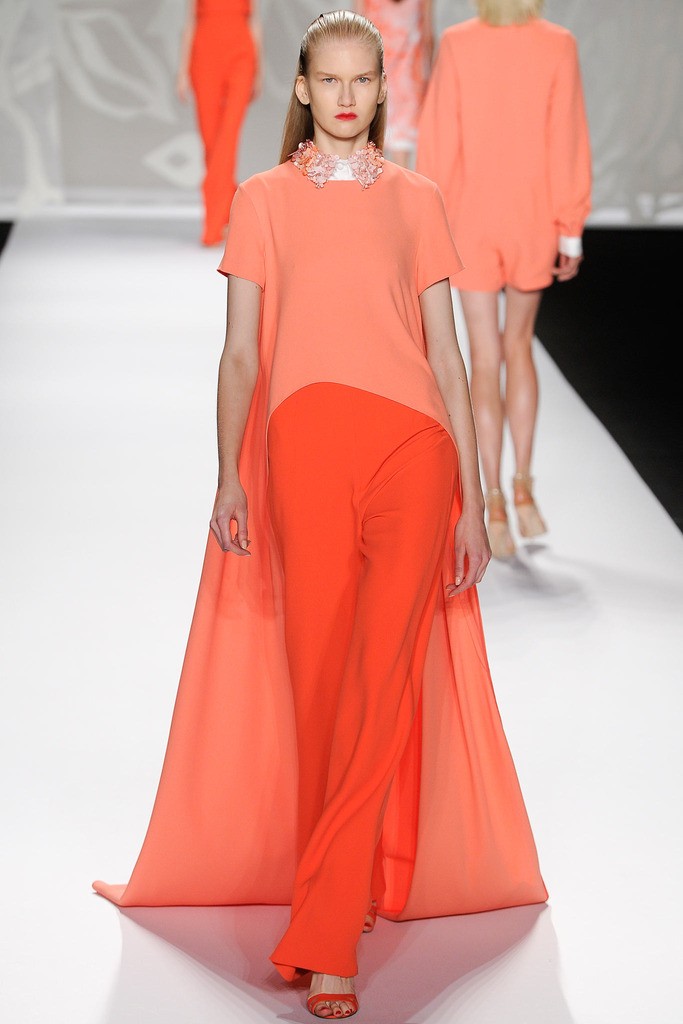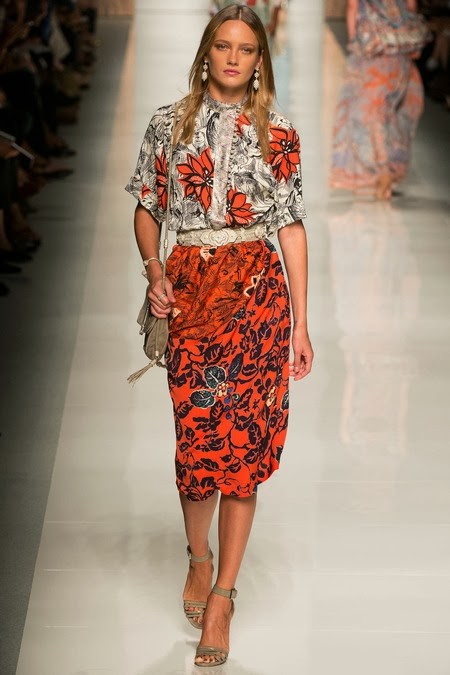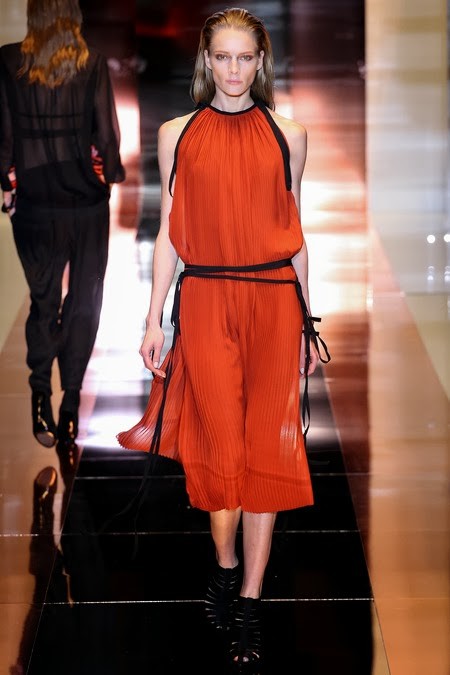 STYLE TIPS
* If you're not really sure about orange — or any colour for that matter — hold an item near your face. If it makes your eyes pop and brightens your face, it's a keeper. But if it makes you look pale or washed out, put it back.
* When you're wearing statement colours such as orange, don't let the garment take over you. Instead, wear it confidently. Also, remember, to transition slowly into a new colour, by wearing a few small pieces that have a hint of that colour. After which, you can gradually progress to more.
* If you plan to wear orange near your face, choose vibrant shades of orange for olive to dark skin tones.
* If you're a little pale, opt for more muted shades such as a coral or peach tones.
* Red, yellow and orange, or red, blue and orange can be a fiery hot combination or, in more subtle shades, a fresh and colourful experience.
* Go tropical and wear orange with green. Or mix with pink or red.
* Try with purple, tempered by lots of yellow or white for an eye-catching look that's not overpowering.
* Neon orange might be hot right now, but use it as a highlight only. Use away from the face with a belt, bag or shoes.
* However, the safest combinations will always be with neutral tones — white, cream and beige, or black, navy or grey.
* Worn with a golden tan, orange is heavenly. But if you're afraid to take the plunge, try an orange nail polish first.
* Orange accessories step in when tan or beige just seems safe.
* Gold accessories worn with orange is a match made in heaven.
* Tops in bright solid colours or bold prints, eye-popping neon shades or with a flattering cut and prominent details such as ruffles, will draw the eye up and away from your lower body.
* The reverse is true if you have a big bust. Wear a bright colour on the bottom to draw the eye down, away from your bust.
* And wearing one colour head to toe creates a continuous lengthening silhouette.
If you want more inspiration on how to wear orange, head to my Orange board on Pinterest. Are you feeling perfectly peachy or overtly orange? Is orange a colour you'll introduce to your wardrobe this season? If not orange, maybe peach or coral tones? Game to wear it all over or just as an accessory? Would love to hear from you.  Ever stylishly yours …
* All pictures from Style.com