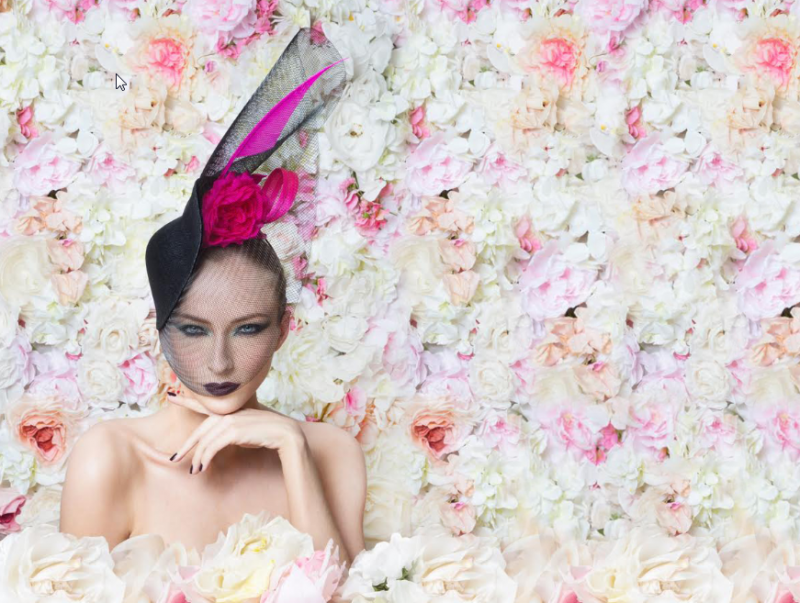 IT'S that time of the year again here in Australia, when the fabulous and fashionable gather trackside (to see and be seen) and celebrate in the "festival of the horse". It's spring racing time, and the premier event of the season is the world-class, four-day Melbourne Cup Carnival, the biggest on the Australian horse-racing calendar.
If you're planning to the races this season don't get pipped at the post in the style stakes — a hat or headpiece is an absolute must, novice or otherwise. Traditionally, spring racing calls for straw hats and sinamay trims, but celebrated Sydney milliner Nerida Winter says that "hats are not just a statement of etiquette or conformity; they are also about entertainment".
Fashions on the field is a serious business so it's little wonder some women take months to plan their spring racing fashion wardrobes. Hats are created to complement outfits and outfits made to match show-stopping headpieces. And the really serious prepare two outfits for each race day – one for cooler weather and the other if it's warm.
However, hats can be very expensive and can really only be worn a handful of times. That's why there's been a huge increase in less formal and more affordable styles such as fascinators, "crowns", turbans, halos and headbands.
If you're looking for options, try department stores – Myer and David Jones  — and look for brands such as Gregory Ladner, Morgan & Taylor, Max Alexander, Fillies Collection, Fiona Powell and Kasmo. In Sydney head to Nerida Winter, Hatmaker, Christie Millinery or Neil Grigg. Or seek out Melissa Jackson, Jill and Jack Millinery, Louise Macdonald or Serena Lindeman in Melbourne. But if you want something truly special head online to the king of hats, UK milliner Philip Treacy!
This season it's all about turbans, freeform sculpting and draping. Those wanting to make a statement will step out in a brim. Brims with shallow crowns such as boater styles, down-turned "lampshades" or stylised coolie shapes all create spectacular silhouettes. If you're new to wearing hats, headbands, halos and turbans offer simplicity. Made from lace, perspex, supple leathers, innovative waterproof paper, crinoline and braid, they are light and easy to wear. Perfect to move from marquee to marquee with ease! Alternatively turbans are new this season. Wear with statement earrings, brooch or necklace, and you'll be sporting the hottest look in town! Whatever your choice make sure it's comfortable as you'll be wearing it all day.
But what makes a good headpiece and what should people look for when purchasing a hat? Consider these tips and I promise you'll be a winner.
WHAT IS THE BEST HAT STYLE FOR YOUR FACE SHAPE?
The right hat is all about balance and proportion with your face and height. Try on a variety of hats with your outfit to get a feel for your overall look. 
The general rule of thumb is:
If your face is small, you will be swamped in a big hat so don't overpower it with a wide brim. Look to something on the shorter to medium side.
If your face is large, look for styles with more width — wider than the broadest part of your face (including glasses). Width can be achieved by the crown, brim or trimmings.
If you are tall you can carry off large-brimmed hats but avoid high crowns – they will only make you look taller.
If you are short wear small-brimmed hats with a high crown, especially if you have a rounded figure, as large brims will make you look shorter and plumper.

OVAL FACE
Congrats! You can wear almost any shape or style so the possibilities are endless! It really depends on your personal preferences. But be cautious if you are tiny — avoid over-large hat styles. Go for something more fashion-forward.
ROUND FACE
A symmetrical face cries out for asymmetry. You need to lengthen or slim your face, so look for something that will give you height and draws attention away from your facial curves. A hat with a tall crown, a high headpiece, a straight or uplift brim and off-centre trim or point of focus will create angles and add length to the face. Alternatively, look for medium to large brim fedoras.
Avoid round crowns and anything that sits low on the head as they will only emphasise the roundness of your face. 
SQUARE FACE
Your face is broad and symmetrical so you need a hat with circular features to soften your defined edges. Hats with height, an oversized round crown and brim, or curved silhouette will do the trick, giving the illusion of height and roundness. Floppy hats, cowboy hat styles, homburgs, cloches or bowler styles will round out your features and giving you a feminine and flirty touch. A beret will elongate and cushion your facial contour. Tilting a hat off to one side breaks up the symmetry of your square face.
Avoid hats with a short brim, no brim or a square hat as they will only emphasise your angular face shape.
OBLONG or LONG FACE
You need to shorten your face by wearing something that gives your face width. Look for a wide hat with a short crown to balance and soften the length of your face such as a beret, cloche or pillbox where the trim is positioned down low, towards the side of your face. Alternatively try a hat with a flared brim and low crown, such as a medium-sized floppy hat, a sunhat or a fedora with a large brim. The large brim of a sunhat or a fedora will offset a long face and counterbalance vertical curves. A cloche or beret worn low to your eyebrows will conceal your high forehead giving you the impression of shortened face.
Avoid hats with tall crowns, as they will make your face appear too thin.
TRIANGLE FACE
A triangle face is similar to the oval face shape in which options are virtually endless. However, a hat should have width as you need to widen your narrow brow and minimise the strong jaw line. You should wear a hat that sits on the back of the hairline.  A breton or turban-style headpiece draped low and wide will do the trick.  Make sure your hat brings balance to your shoulder line, and accent to your garment.
Avoid hats with a crown that is narrower than the cheekbones.
HEART-SHAPED FACE
You need to slim your forehead to make it appear more narrow. So wear your hat deep on the brow. Hats with medium to large brims are great such as a fedora, boater, cloche, homburg or beret. These are all good choices as they balance out the width of your forehead. Slanting the hat to one side will slim your face and draw attention to the eyes. Avoid large brims and shapes that accentuate your forehead and narrow your chin.
HOW TO WEAR YOUR HAT
1. Quirky, classic or showstopper? Whatever your choice, you want a headpiece that suits your personality. Most people are drawn to fashions that speak to them and reflect their style. But if you plan on wearing a showstopper, keep your outfit simple. Alternatively, if your outfit is bright and colourful, keep your hat classic and simple, preferably in a neutral colour or one that complements your outfit.
2. Make sure your hat is comfortable and fits firmly on your head so your hands are free for eating, drinking and talking! Check the hat elastic is not too tight and it can be secured comfortably without sliding around. But if your hat feels a little loose use a hat pin. Alternatively, stitch or glue a strip of foam around the inside of your hat. It's a bit like putting inner soles in your shoes.
3. Most headpieces are designed to be worn slightly to the front of the head on an angle above one eye, NOT in the centre
4. Experiment with how to wear your hair. If you have long hair and plan to wear it out, keep your hat or headpiece small and fitted. Or try pulling your hair down in a low ponytail or chignon (bun). This not only elongates the neck, it allows for a great platform for your headwear! Or pull your hair into a chignon high up on your crown under the hat, which will provide an anchor for a more full-fitting hat. If you have a fringe, try sweeping it to one side or under the hat. Or parting your hair on the other side. Depending on how you wear your hat, this can have the effect of shortening or elongating your face.  Play around with the options; you'll be surprised with the alternatives.
5. Take your dress or a photo of you in your dress when you go shopping for a hat.  However, you don't necessarily want a hat that is exactly the same colour as your outfit. Instead, match your headwear with your accessories, shoes, bag or jewellery.
HOW TO AVOID HAT HAIR
1. Got long hair and plan on wearing it down? Take a small amount of hair near the crown, twirl it around and pin into a chignon (small bun) on the crown before you put on your hat. Not only only will you have a place to put your hatpin (the chignon will provide a good anchor), but if you take your hat off, unpin the chignon and the top of your hair will be wavy and full, and voila, no hat hair. If you're not confident doing the chignon yourself, get your hairdresser to do it instead.
2. Pull your hair into a chignon high up on your crown under the hat, or low at the nape of your neck and bottom of the hat.
3. Plan on straightening your hair? A fitted hat can help maintain your sleek 'do.
4. Got short hair? Simply ruffle your hair after removing the hat then it leave alone. Too much fussing makes it worse.
HOW TO SURVIVE THE DAY
1. It's a long day, so make sure your shoes are comfortable and broken in. There's nothing worse than seeing a women walking barefoot — or should I say stumbling — around the course carrying her shoes!!!! It's so not ladylike.
2. Wearing stilettos but you're not sure how to traverse the lawn areas without damaging your favourite — and expensive — pair of heels? Never fear, there's a product for that! Starlettos are here. Shaped like a little flower, Starlettos are small discreet attachments that cup the bottom of your heel, increasing the surface area on the ground so your heels don't sink in to the grass and get damaged.
3. If you plan on entering Fashions on the Field competitions, the prizes are amazing so it's worth taking the time to plan your outfit. Generally, the judging panel will be looking for style, originality, attention to detail,  interpretation of the current fashion trends, grooming and deportment. But at the end of the day it's about the overall co-ordinating look.
2017 FLEMINGTON DATES, DRESS AND FLOWER CODES
AAMI Victorian Derby Day (Saturday, November 4) — Black and white fashion. Men wear a cornflower in their jacket lapel.
Emirates Melbourne Cup Day (Tuesday, November 7) — Anything goes. Men wear a yellow rose.
Kennedy Oaks Day (Thursday, November 9) — Classic, smart and elegant. A pink rose is a must for men.
Emirates Stakes Day (Saturday, November 11) — Probably the least formal day of the week (it's more of a family day) but everyone looks smart. Men wear a red rose.
Are you heading out to the track? Got your outfit organised? Or will you be like the rest of the country watching on television in the office? Wherever you'll be, happy betting. Ever stylishly yours …
Main pictures: Philip Treacy