A woman who dresses with style doesn't need to wear something new and different every day — even in winter. So don't be afraid to pull on those proven classics that make for a season — and lifetime — of chic looks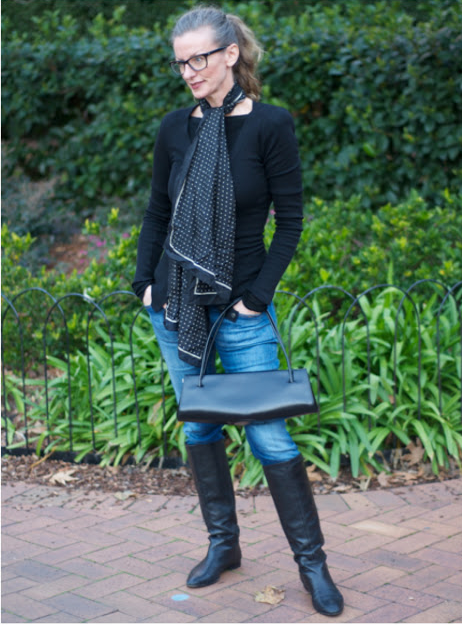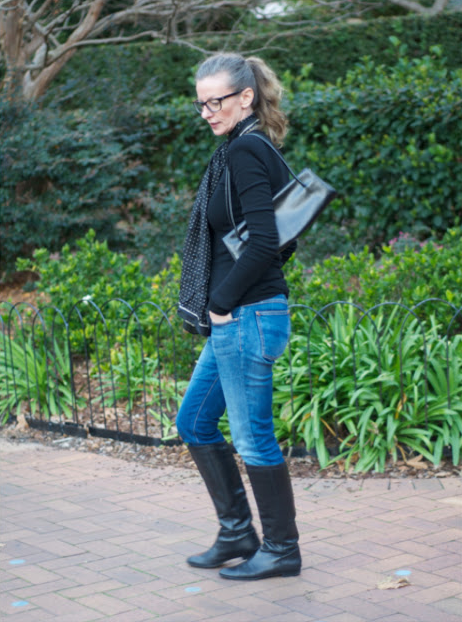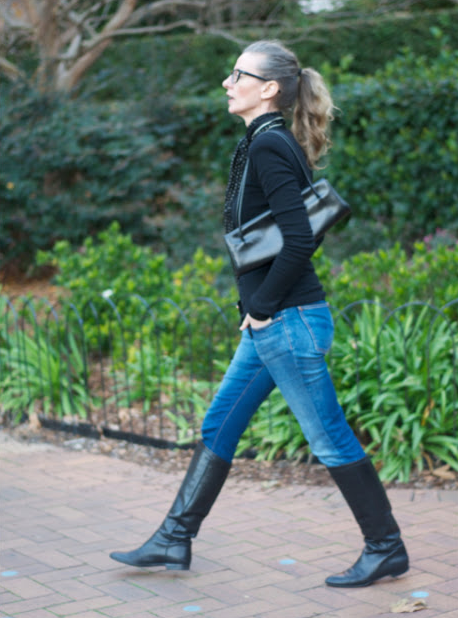 WINTER is the season for trusted favourites such as classic coats, knits, jeans and boots. Every woman has her  "go-to" wardrobe; those "security blanket" pieces she returns to when all else fails. And it's those style staples that form the basis of my current go-to wardrobe favourites.
With the sudden drop in temperature, this week's favourites include the boots, the cardigan and scarf. (In fact, I even pulled on some leather gloves today!)
These trusty old Sergio Rossi boot's (think I bought them back in 2000) have been trotted out and worn at least three times a week every winter, every year since. I can't believe how good they still look! Well that's thanks to my shoe repair man – Rocky from Double Bay Shoe Repairs who re-soles and polishes them at the start of every winter!
The whole jeans-inside-the-boots look is new for me. I only discovered I could pull it off about two years ago! I've always had a bit of problem with the look … I don't know, I just didn't think it was for me. Maybe it was a confidence thing. A bit "does my bum look too big in this".  
It is now part of my style repertoire, but only with the Nudie stretch slim leg jeans (as seen above), which I bought back in 2008, and a particular pair of white jeans (another staple during the colder months). But not all jeans and boots are created equal, so my success was due to discovering what jeans worked best with what boots. But this is not a look for everyone. So have a play and see what works for you.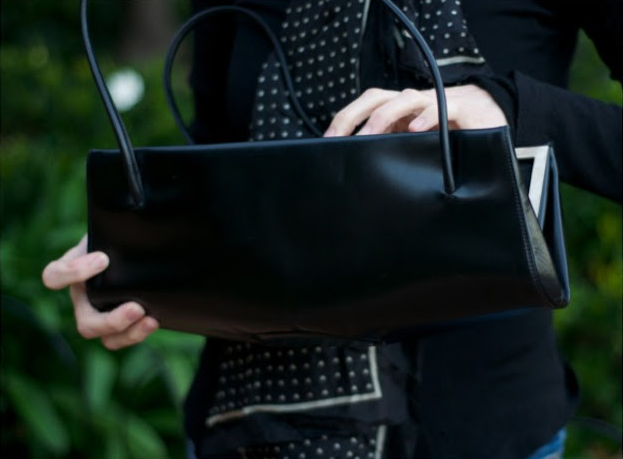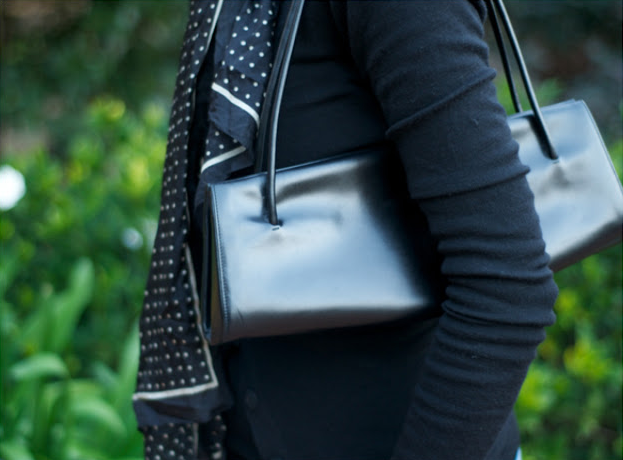 The spotted silk scarf  adds a little drama to an otherwise plain outfit. I bought it from Zara in Singapore when I was living there in 2006 and it has become a real wardrobe workhorse; I wear it with some many things and in so many ways.  I tie the scarf up as a big loose bow at the side of my neck, I knot it as a tie and wear with a buttoned-up white shirt or just wear it loosely round the neck like I did here. I've worn it as a belt pulled through the belt loops on jeans, and on my head in a variety of ways.
"If you stick to classic basics in plain unadorned styles and colours, you'll get years of wear"
And don't you just love the Helmut Lang bag? That's another purchase from about 2000. I love the elegant east-west shape and its clean and simple lines. It's not your average everyday kind of work bag; it's more for carrying the basics … keys, lipstick, mobile phone, wallet … just what every woman needs.
The Scanlan & Theodore baby wool knit cardigan and "matching" boatneck jumper I purchased about 20 years ago. I often wear them together as a twinset (I describe them as "matching" because they are made from the same wool and constructed in the same way, even though they weren't sold  as a twinset). The great thing about matching pieces or twinsets is that you get as much wear from them as separates as you do as a set. And being black, naturally, the list of possibilities are endless.
So it just goes to show how, if you stick to classic basics in plain unadorned styles and colours, you'll get years of wear — as I have. You're only limited by your creativity. However, I would stop short of suggesting that these are investment pieces as I didn't pay a small fortune for them. But in essence they are, as their cost per wear ratio has given me a great return on my initial investment.
(Oh, and mum, if you're reading this, yes I've should have ironed the scarf!!! But it's a little tricky when you're working on location. Nowhere to plug the iron in!)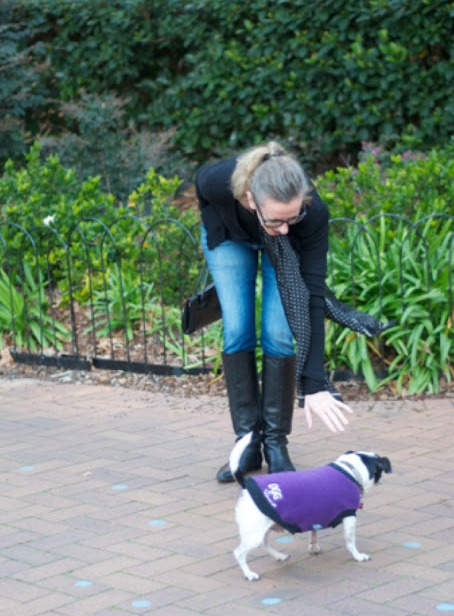 What classic basics do you have that you wear over and over again? What are your go-to pieces? Would love you to share with me. Ever stylishly yours …