Black and white is the perfect blank canvas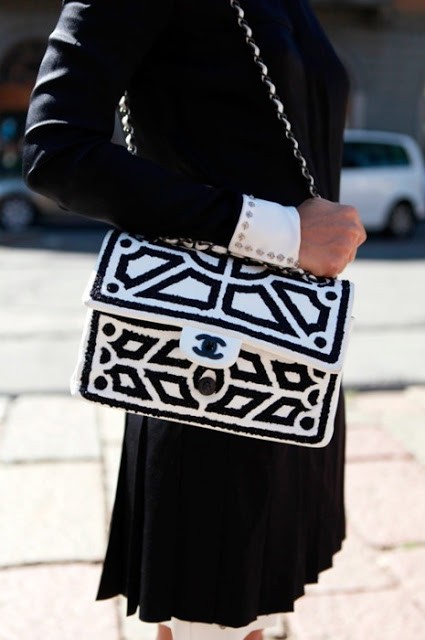 PICKED up a fashion magazine lately? Did it happen to mention that black and white was on-trend this season? Well you'd have to be living under a rock if you didn't know that! But let's be honest, is black and white ever out of fashion?
The monochrome palette is a constant in the seasonal fashion cycle and should be a staple of every woman's wardrobe. Black and white is seasonless, timeless and ageless. It is also the most versatile and easiest of all colour combinations to wear. You'll never go wrong. Some might suggest it's too safe; others will find it boring. But one thing you'll never hear anyone say is it's lacking in style. Black and white is style absolute.
Some women have made the classic combination their signature. Most notable was Coco Chanel. From the creation of the Little Black Dress, her use of white collars and cuffs, and reinterpretation of the humble black and white-striped T-shirt, black and white was her signature style, her uniform.
An honourable mention must go to Australia's own style doyenne Sheila Scotter AM OBE. The former editor-in-chief of Vogue, championed true style and challenged sartorial codes. Affectionately known as the "Silver Duchess", she famously only wore black and white garments throughout her adult life. The only exception was when she was persuaded to wear red for an occasion believing no other colour would be appropriate. It turned out to be a surprise 70th birthday for her, at which all the guests wore black and white!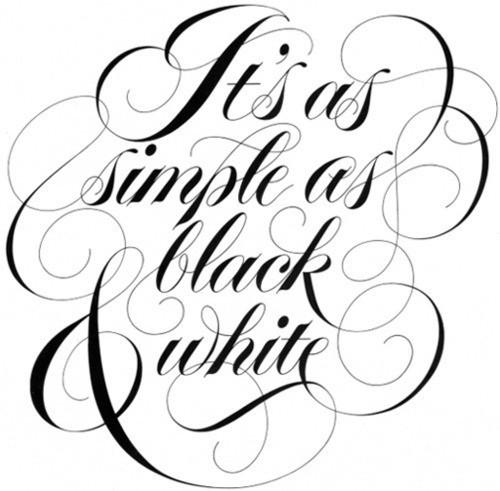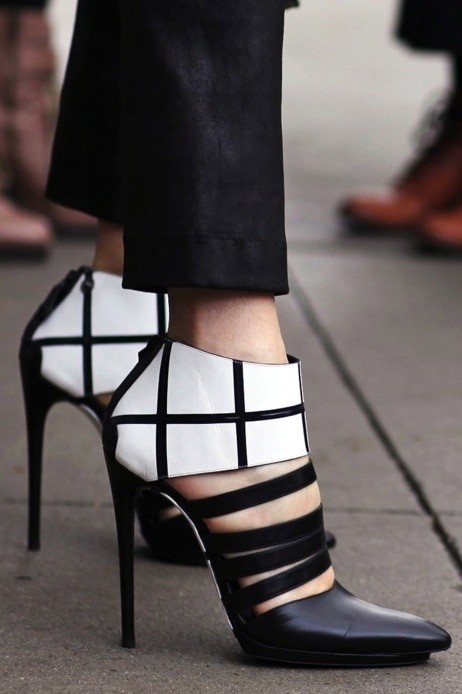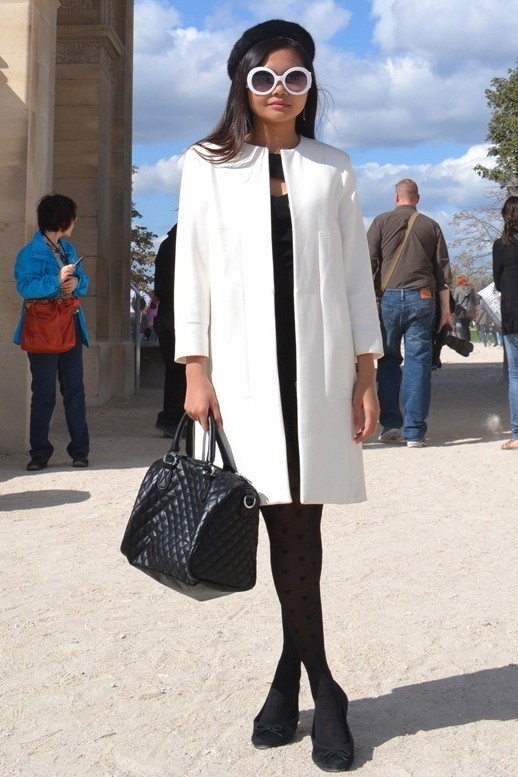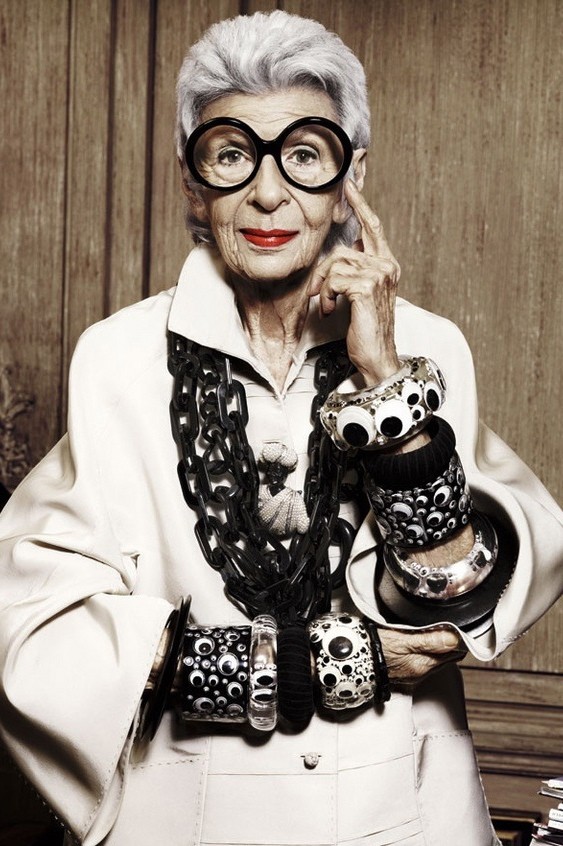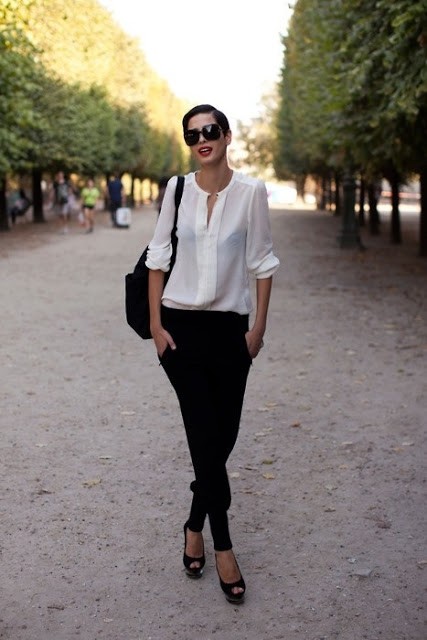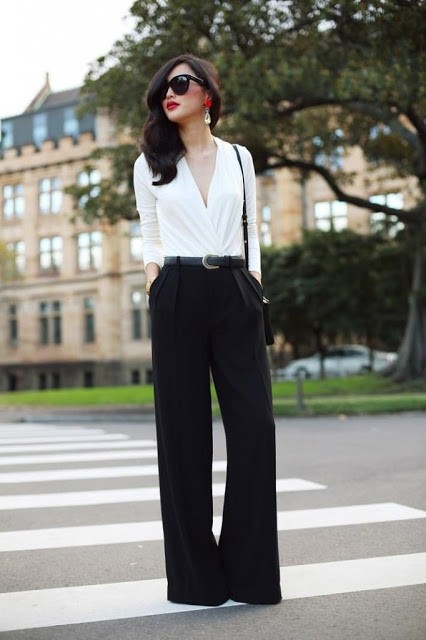 I, too, have fallen for the sartorial simplicity of these wardrobe essentials.  A rather large portion of my wardrobe (I'd say about 80 per cent) is black and white. It's just so easy to wear, so easy to get dressed in the morning, and so easy to shop for. I don't have to think too hard about what will work with what. And every woman needs simple but consistent wardrobe solutions for getting dressed every day.
The neutral tones are the perfect blank canvas upon which to create hundreds of looks. Everyone has a selection of black and white pieces in their wardrobe so no one has any excuses. But if you like to play it safe, now is the time to switch it up a notch and try something a little different. It's time to inject a little attitude and mix back with unexpected textures and patterns.
Traditionally, most wear black and white in colour blocks – black bottoms and white top or vice versa. As for introducing a third colour, red is the first choice for many – even if it is just a slick of red on lips and nails. For something a little less traditional but no less chic, is navy. Or try the noble hue of cobalt blue or face up to the fuchsia of fashion. Anyone up for trying a floral or graphic print with stripes or spots? Or make like New York style icon Iris Apfel and layer on lots of fun with print, patterned or colourful accessories.
But the true beauty of versatility? Anything you wear a lot – no matter how expensive – will get cheaper every time you wear it (the cost per wear ratio). It really is as simple as black and white! Now let's go shopping!
STYLE TIPS
* Generally, dark colours help to minimise problem areas while light colours will highlight your best features.
* If you are pear-shaped, wear black on the lower part of your body.
* If you have a large bust, wear the darker colour on the top half.
* However, a white top worn with black skirt or pants will always be a more slimming look than the reverse. The white top forces the eye upwards to your face, immediately making you appear taller and leaner.
* Also, white worn at the face reflects light up into the face, which is most flattering.
* Or try a little attitude – mix with unexpected textures and patterns.
Do you too love black and white? What colour to you like to mix back with it? Do you have a favourite pairing? Ever stylishly yours …
Pictures: GlamorousChicLife.tumblr / three plus closets / smoda.elpais.com / 
From Paris to London tumblr / GlamorousChicLife tumblr / 
Cardi Girl tumblr / whowhatwear.com  / I Am Alexa /