How to keep stylishly warm and dry without the bulk this winter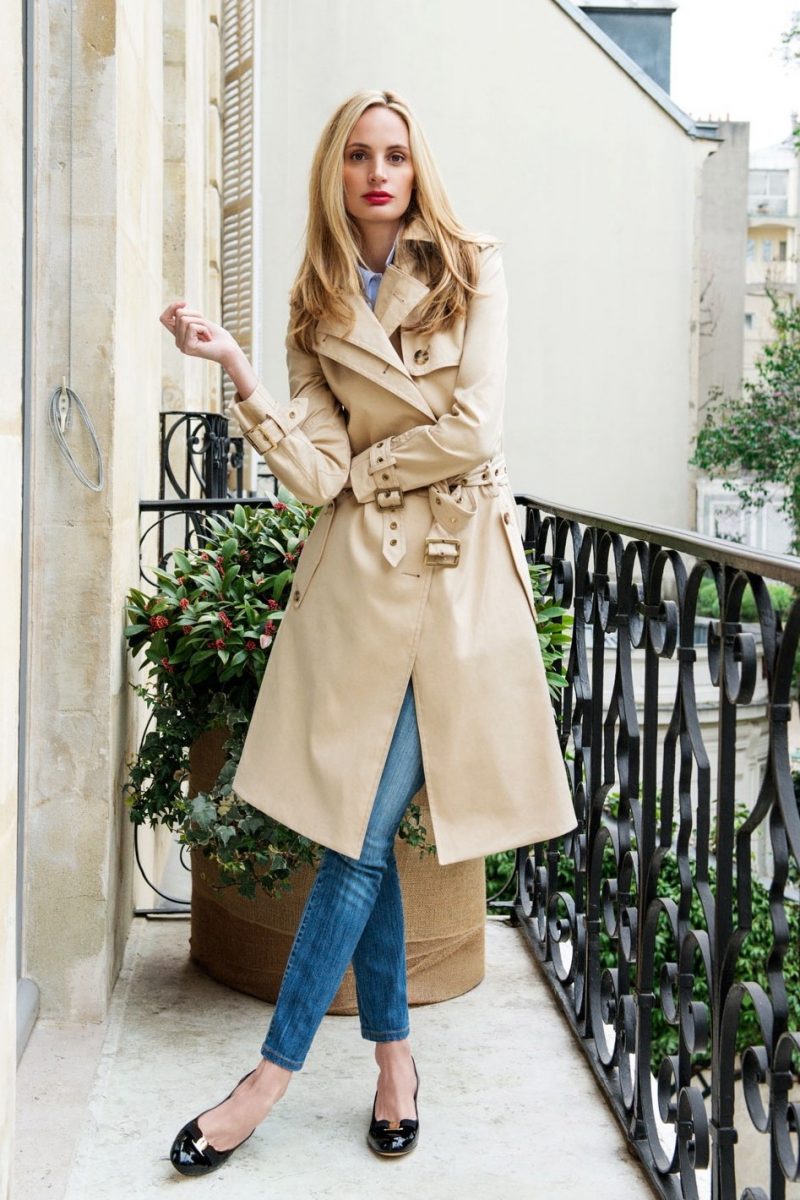 AS temperatures start to plummet and the heavens begin to open, it's time to grab a coat. But not just any coat.
Along with an Hermès Birkin bag, Cartier tank watch and a Mercedes 1961 190SL, a Burberry trench coat is sitting pretty much at the top of my fashion bucket-list. Well, a girl can dream!
But let's get back to reality for a minute.  The bag — I'll famously have to join a very long wait list and I don't do queues very well. Plus I already have a few great leather bags that are perfectly fine.
The watch — well my iPhone keeps me on time most of the time. I also have a couple of Longines classic-style watches, which are more than fine. And as for the car … I guess I'll keep buying those lottery tickets! You've got to be in it to win it, right?
However, a trench coat I need. Maybe not a Burberry — well,  not yet anyway. But the trench coat is an essential wardrobe piece. A classic basic, a sartorial staple, an urban uniform. And every woman needs a go-to, throw-it-on-and-you're-out-the-door kinda coat.
One of the great qualities of this time-honoured piece is its versatility. Like a trusted friend it will take you from the office to the opera, and see you through all seasons.
Sex it up with a slick of red lippy and some killer heels, dress it down with a breton-style stripe T-shirt, jeans or white sneakers, or give it a twist with a print top and coloured shoes. 
Girly or grunge? Classic or contemporary? The choice is yours. So versatile in fact, it almost makes it easier to justify purchasing a Burberry. (Think of the cost per ratio — the more you wear something, the cheaper it becomes). 

STYLE TIPS
* When shopping for the perfect trench, don't compromise. Keep the silhouette lean and quite fitted but remember you'll be wearing it over other garments.
* Avoid too much fabric – you don't want it flapping around you. Too much trench will swamp even tall women.
* Make sure the shoulders fit snugly; shoulders that are too big will only add bulk.
* And a trench should not be too short (mid thigh) or too long (mid calf). Ideally it needs to sit  on your knees or two inches below them.
Every woman needs a trench coat and for a gal on a budget you're spoilt for choice! So it's time to go shopping. Ever stylishly yours …

* Picture: Lauren Santo Domingo. Source: L'Icona Ferragamo