She's the designer, director and founder of a formidable fashion empire, but there's more to Sam Wagner than ballet flats
MENTION the name Sambag and most women will immediately think of ballet flats and tote bags. Now a household name, the brand is synonymous with the sophisticated ease of Australian style. And like any business, there's always a great story behind it. Sambag is no exception. Sam Wagner is the woman behind the label, the brains behind the brand, and is a true fashion entrepreneur.
The Sambag story started 20 years ago during a trip to New York in 1996. Sam, then a young marketing executive for a cosmetics company, noticed a range of chic fabric tote bags that would inspire her to do her own. She returned home full of  ideas and set about designing and manufacturing three versions of a tote bag – the 'Sam Bag'. She sold them at Sydney's Paddington Markets (a breeding ground for several Australian fashion designers – Lisa Ho, Collette Dinnigan and the Zimmermann sisters) – at weekends. Within a year, the success of her little market stand gave her the confidence to give up her marketing career and pursue Sambag full-time.
I first discovered the brand in 1999 at another stand – Mercedes Australian Fashion Week – an opportunity that clearly lifted her profile and confirmed Sambag's place on the Australian fashion landscape.
But after the birth of her second daughter in 2001, Sam took some time out to raise her daughters. She returned to work in 2003 revitalised and recharged, and ready to take the next step – to open a shop.
Sam opened her first store – with its signature pale-blue facade and interior – in leafy Woollahra in 2005 and quickly set about cementing her vision for the brand.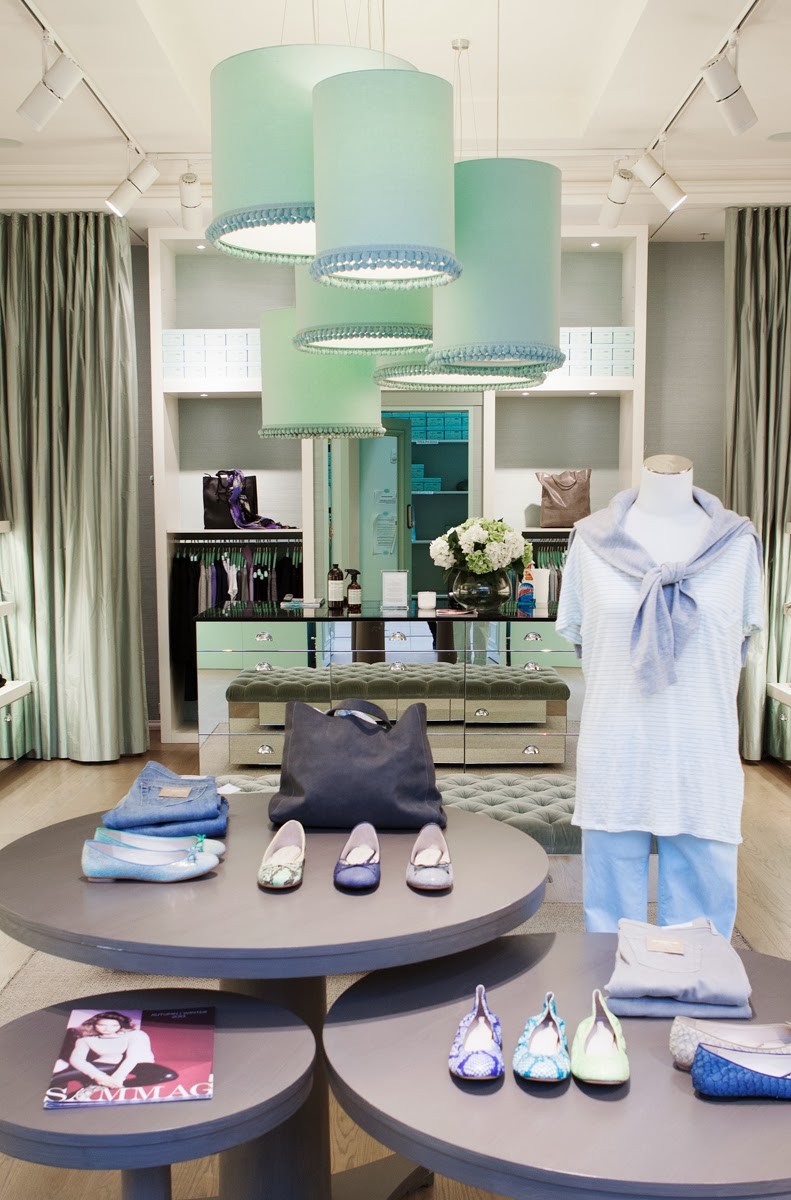 "When I opened the Woollahra store (above), I thought, 'Great. I'll have a little corner shop, design my ranges, wholesale a bit and have a nice life with my two daughters'. And then it just got to me," she told told Louise Upton in an interview on the Ruby Connection in 2011. "It was like a drug – the adrenalin rush of growing the business. It was so exciting. Each week something would happen and I'd think, 'Wow. I can do this'. I just hadn't ever thought it was possible. I loved the passion, the drive and it was totally unexpected." 
Fast forward to 2013, and the one-woman-show now designs four collections a year and employs more than 55 staff. She also has nine stores nationally – four in Sydney, three in Melbourne, one each in Brisbane and Perth – as well as her first foray in the international market with a shop in Hong Kong. She has also continued to focus her attention on online and the overseas media to continue to build on her international profile.
"It was like a drug – the adrenalin rush of growing the business.
It was so exciting"
One of the brand's strengths is that it provides stylish but affordable fashion. Celebrities such as Elle Macpherson, Nicole Kidman, Naomi Watts, Christina Ricci and Robin Wright are all fans of the brand. 
The stores stock cashmere knits, jeans, wardrobe staples and accessories, as well as the ever-popular women's and children's shoes and bags – just about what every woman needs for a sophisticated but chic and stylish lifestyle. 
But it is the ballet flat that has become the Sambag signature. The chic ballet flat is a symbol of effortless style and easy luxury. Sam's first shoe design 'Grace' is one of the brand's best-selling products and is offered every season in a variety of styles, colours, exotic prints and finishes. It is now just one of more than 25 different styles of ballets flats, loafers, sandals, heels, wedges and boots.
But where to from here? What's next for one of the fashion industry's real entrepreneurs? Only time will tell.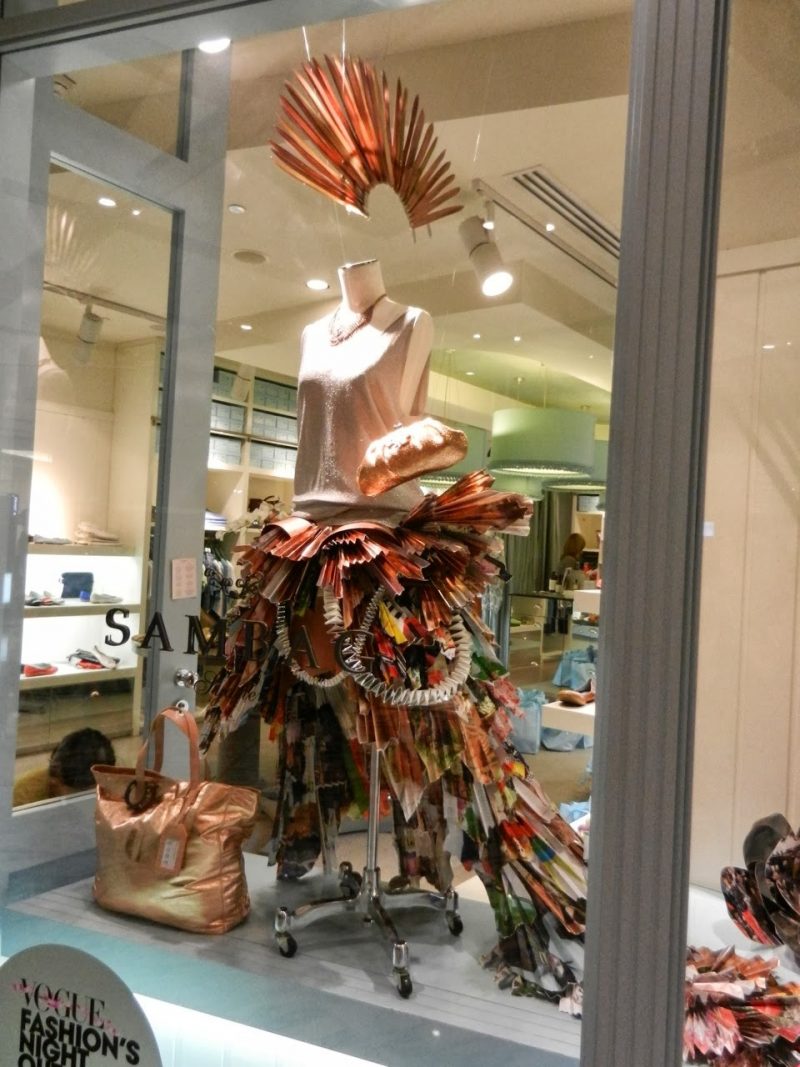 AND YOUR TIME STARTS NOW …
Where are you right now?
Sunny Sydney, at my home in Woollahra.
Where do you feel most at home?
At my house, with my two daughters.
What's the best advice you've ever been given?
Never give up!
You are most proud of … ?
My two daughters, Ali and Indy.
People are surprised that …?
I have successfully grown my business, from a small stall at Paddington markets.
What makes you laugh?
The Hamish and Andy show, my girls and good company.
You have an irrational fear of …? 
Heights.
Most overrated?
Certain fast-fashion trends. I prefer to stay true to the brands DNA and offer fresh and exciting fabrications and elegant but modern silhouettes.  
Most underrated?
I think flats are overlooked. Sometimes there's nothing more elegant and chic than a woman in a pair of ballets or sandals.
Your dream lunch date?
I would love to lunch with Ryan Gosling.
Which six people would you invite to dinner?
Ryan Gosling, Jack Nicholson, George Clooney, Woody Allen, Meryl Streep and Bono.
Your guilty pleasure?
Bread – I love crusty Italian sourdough.
Your favourite tipple?
A chilled glass of white wine.
Your favourite destination/holiday?  
Bali. There is always so much to do and see.
Your style icon? 
Kate Moss. Does she ever get it wrong?
What is your go-to outfit/your signature style?
I am a big fan of comfortable, classic, casual style. You can be sure to find me in; ballet shoes, jeans and a great knit.
What does every woman need?
Ballet shoes. (Am I being a bit biased?)
What was the last thing you bought? 
An orange Burberry purse.
What is your greatest extravagance?
Art.
If money was no object, what would your dream purchase be?
A fabulous cruise boat where lazy Sunday's could be spent.  
Three things you can't live without?
My daughters, home and Sambag.
What 10 things are in your handbag?
Diary, Chanel lipstick, iPhone, mints, keys, perfume, bronzer, eyeliner, lip gloss, hand cream.
Success is …?
Rewarding.
Beauty is …?
From within.
Style is …? 
Unique.
For more information, go to Sambag
Do you know a stylish woman with a stylish life? Maybe a leader in her field you would love to read about? Why don't you let me know so I can schedule an interview?