Floating like a mirage on the waters of its lagoon, Venice has enchanted visitors for more than a thousand years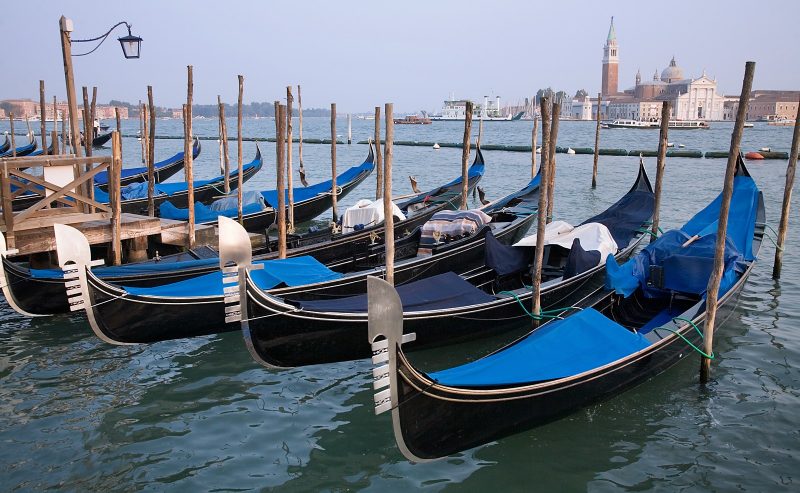 VENICE is a strange but beautiful city. There's nowhere else quite like it in the world: a city of canals, churches and cocktails. And this week you can add celebrities to the mix as the stars descended on the city for the 70th Venice Film Festival.
Arguably the most photogenic and prestigious film festival in the world, it is also the oldest (it was founded in 1932) and takes place every year in late August or early September. Most of the action takes place on Lido, a long narrow island with a Hampton's vibe, but "downtown Venice" – as the locals call the familiar canal-gondola-palazzo part of the region – is a short 20-minute boat ride away. And what a city it is!
I was there some years ago with my mother. We flew from London and took (a rather expensive) vaporetta ride from the airport to San Marco Square arriving at sunset on a hot summer's evening. Walking to our hotel through the vast Piazza San Marco was a memory I'll never forget. The rich Byzantine grandeur of Basilica di San Marco, the imposing architecture of Palazazo Ducale (Doge's Palace), the strains of music wafting on the warm evening air as musicians performed in the square and the rows of perfectly placed chairs at the cafes. And the pigeons!!!!
Venetian daily life is slow and sometimes frustrating, easy-going and also exasperating, but we were there for only three days, staying just off San Marco. The island is tiny and we had no agenda, so we wandered the web of alleys, getting lost and finding our way again.
Discovering wonderful enotecas and linen shops. Stumbling into quaint little shops and ristorantes. The simplicity of the Veneto cuisine. The colour of the tomatoes at the Rialto farmer's market in Dorsoduro. The fading paint of the facades. The interiors of the many churches, the bridges. The deep green moss on the walls. The gondoliers in their striped matelots and red upholstered, glossy black gondolas. The '50s charm of the highly varnished, wooden vaporettas.  The Peggy Guggenheim Collection. The glass-blowers on Murano. The brightly coloured houses of the lace-making island of Burano and the cemetery island of Torcello. The changing colours of the water, the people and the light.
And, of course, what stay wouldn't be complete without a cruise down the Grand Canal and sipping a bellini at Harry's Bar!
Plan on taking a break? Then read here before you pack your bags!
Bellisima! La vita è bella!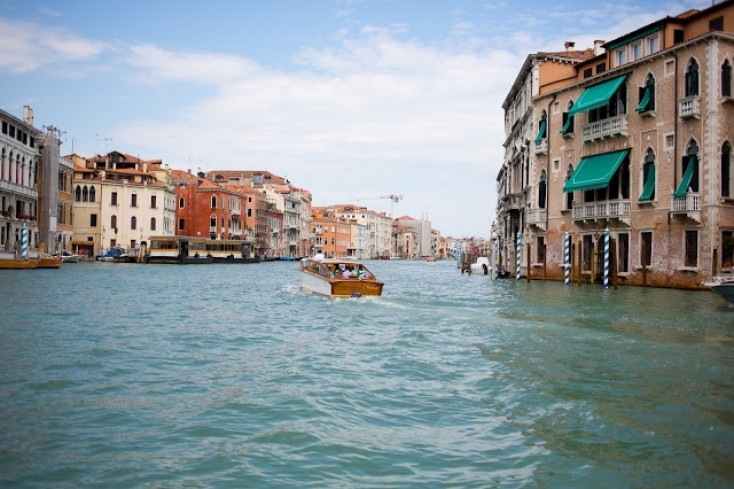 WHERE TO EAT
Harry's Bar | San Marco 1323, Calle Vallaresso cipriani.com/en
Da Fiore | San Polo 2202, calle del Sacleter dafiore.net
Al Chioschetto | Dorsoduro 1406A, fondamenta delle Zattere
La Cantina | Cannaregio 3689, campo San Felice
WHERE TO DRINK
Caffe Florian | San Marco 56, Piazza San Marco caffeflorian.com
Caffe del Doge | San Polo 609, calle dei Cinque caffedeldoge.com
Al Prosecco | Santa Croce 1503, campo San Giacomo dell'Orio
Cantina Do Mori | Calle dei Do Mori 429, San Polo
Plus there are plenty of cool bars around Campo Santa Margherita
WHERE TO SHOP
Le Gioie di Bortolo (for show-stopping vintage Italian jewellery) | Campo di San Bartolomeo 5536, San Marco
Venini  (the best modern Murano glass) | Piazzetta Leoncini 314, San Marco venini.it
Store (an old-fashioned haberdasher full of beautiful leather gloves and top quality cashmere) | Campo San Luca 4269/b San Marco
Fabio Gatto (relaxed chic fashion) | Via Piavesella 7, Villorba fabiogatto.com
Caigo da Mar (for quirky homewares) | Calle delle Botteghe, San Marco caigodamar.com
WHERE TO GO
Basilica di San Marco | San Marco, Piazza San Marco
Palazzo Ducale | San Marco 1, Piazzetta San Marco visitmuve.it/en/home/
Peggy Gugenheim Collection | Dorsoduro 701, fondamenta Venier Del Leoni guggenheim-venice.it
Gallerie Dell-Accademia | Dorsoduro 1050, campo Carita gallerieaccademia.org/?lang=en
WHERE TO STAY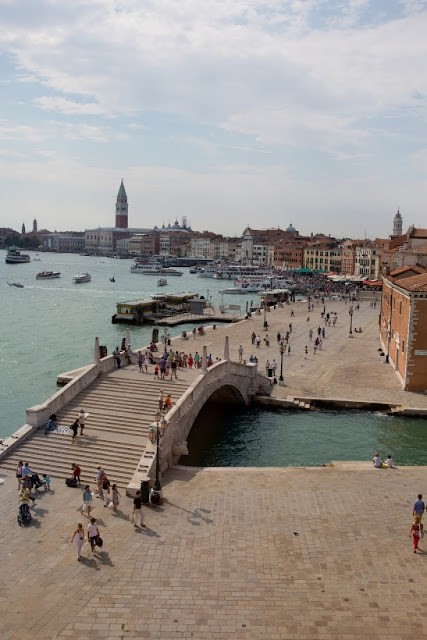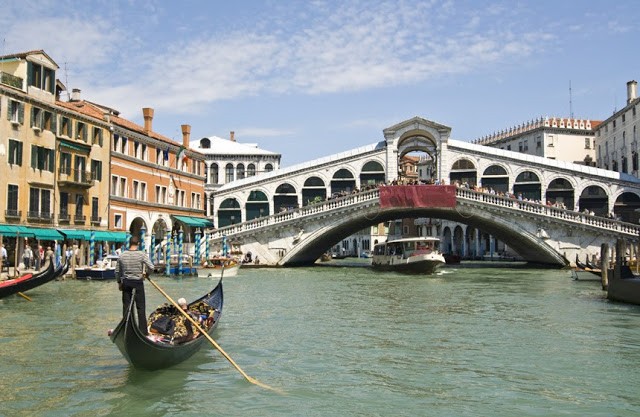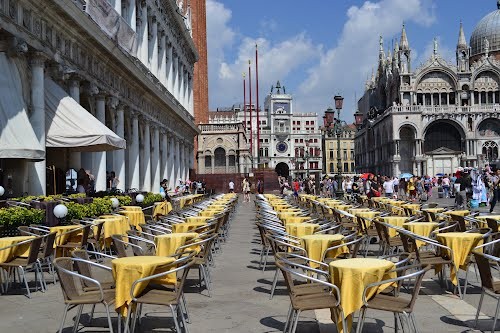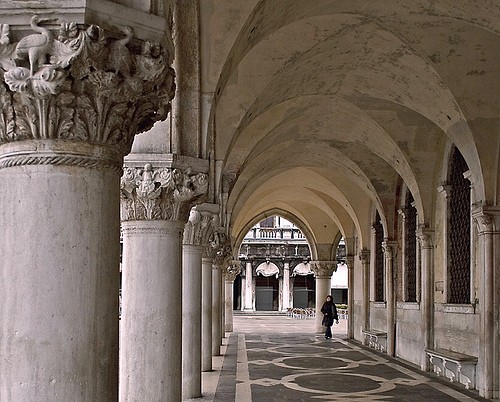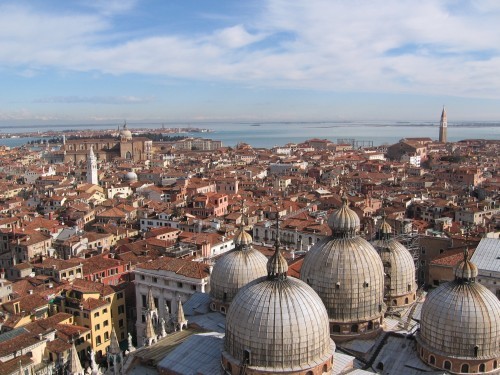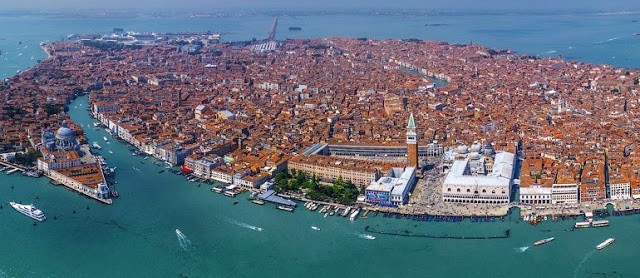 Have you been to Venice? Did you get lost in the back streets? Find a hidden gem, a favourite restaurant or bar? Want to share? Would love to hear from you. Ever stylishly yours …
* All images from Pinterest