An essential in every woman's wardrobe,  classic black pants are your passport to effortless chic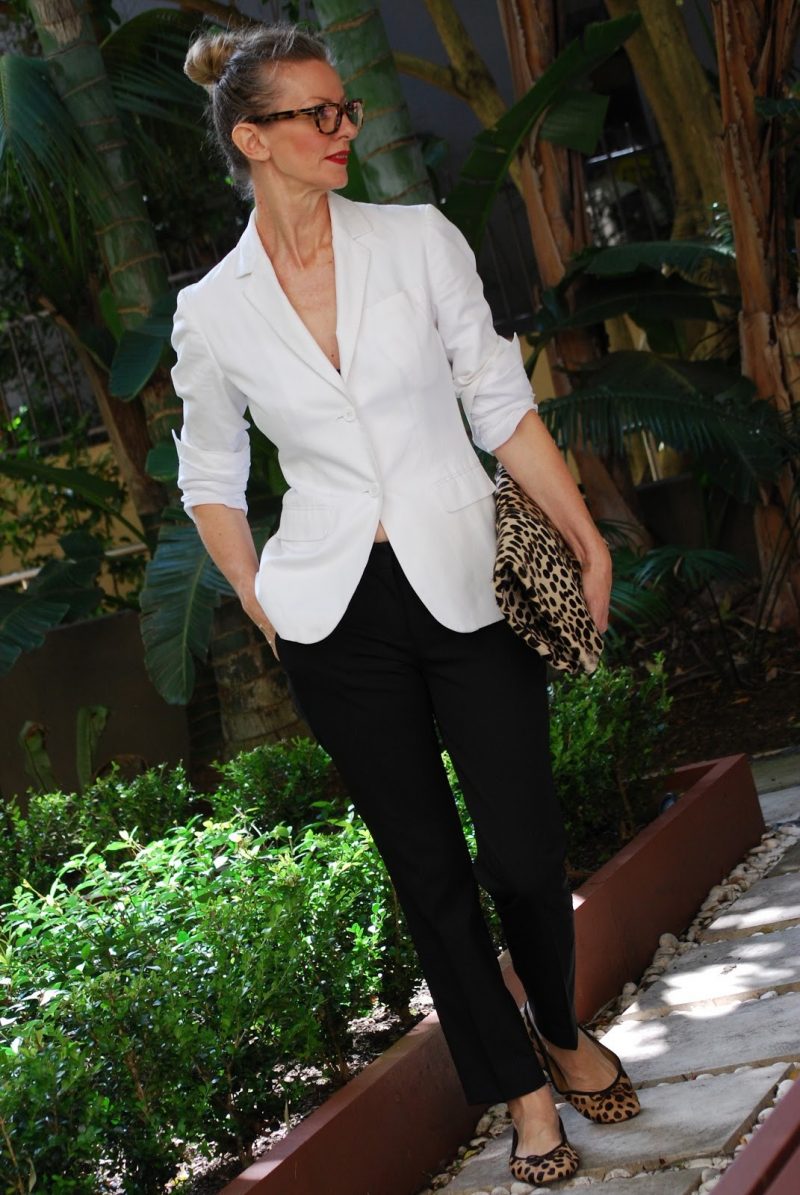 EVERY woman should have a pair of smart black dress pants in her wardrobe. If not black, then maybe in navy or grey.
I have several pairs in a variety of styles and fabrics … a couple are longer and reserved specifically for heels, there's wide-legged, high-waisted, relaxed-style, tuxedo-style dinner pants (which are part of a suit) and others are cropped. Fabrics include silk, stretch wool, linen and mechanical stretch.
The pants here are a classic flat-front, stretch cotton sateen from Country Road. I've had them for a couple of seasons and wear them regularly.
STYLE TIP
Cropped pants should sit (or fall) at the narrowest part of your leg … just above the ankle is the most flattering.
When you find a pair that fit perfectly, buy two pairs — one to wear with heels and the other to take up and wear with flats. And if they make in other colours, then buy them as well.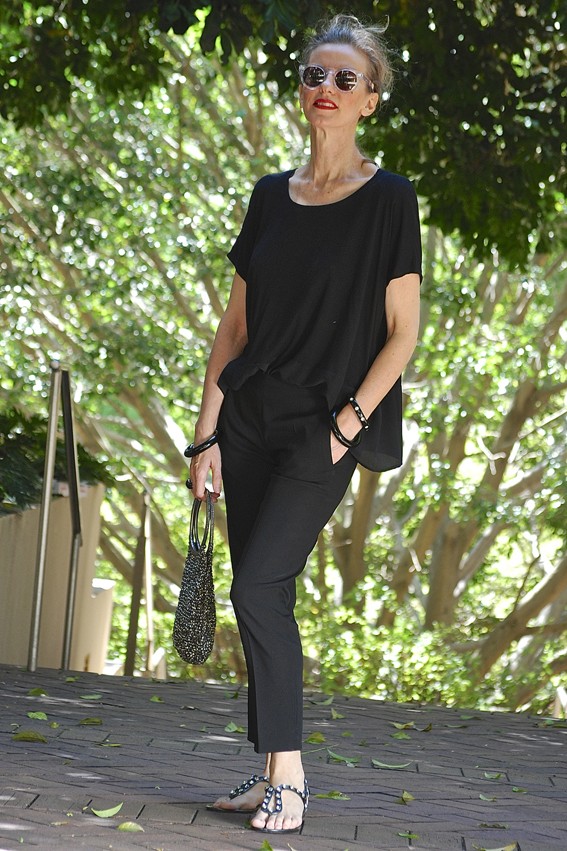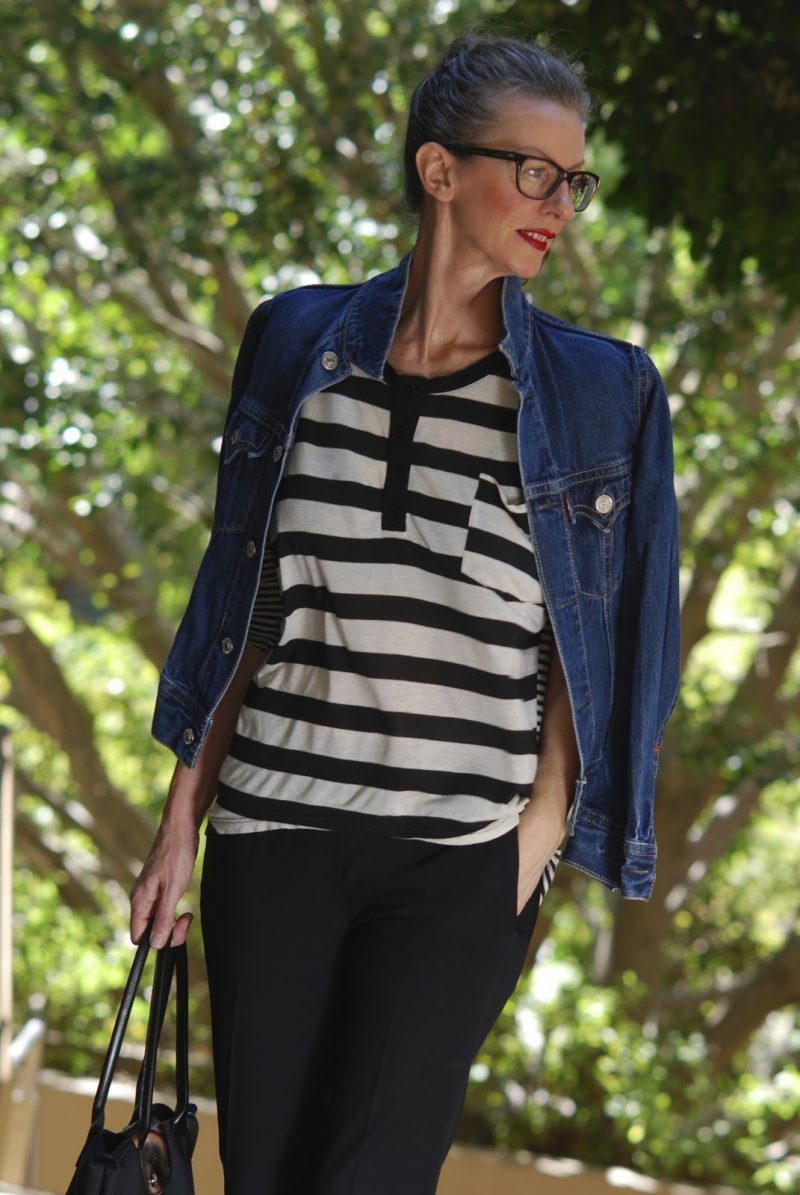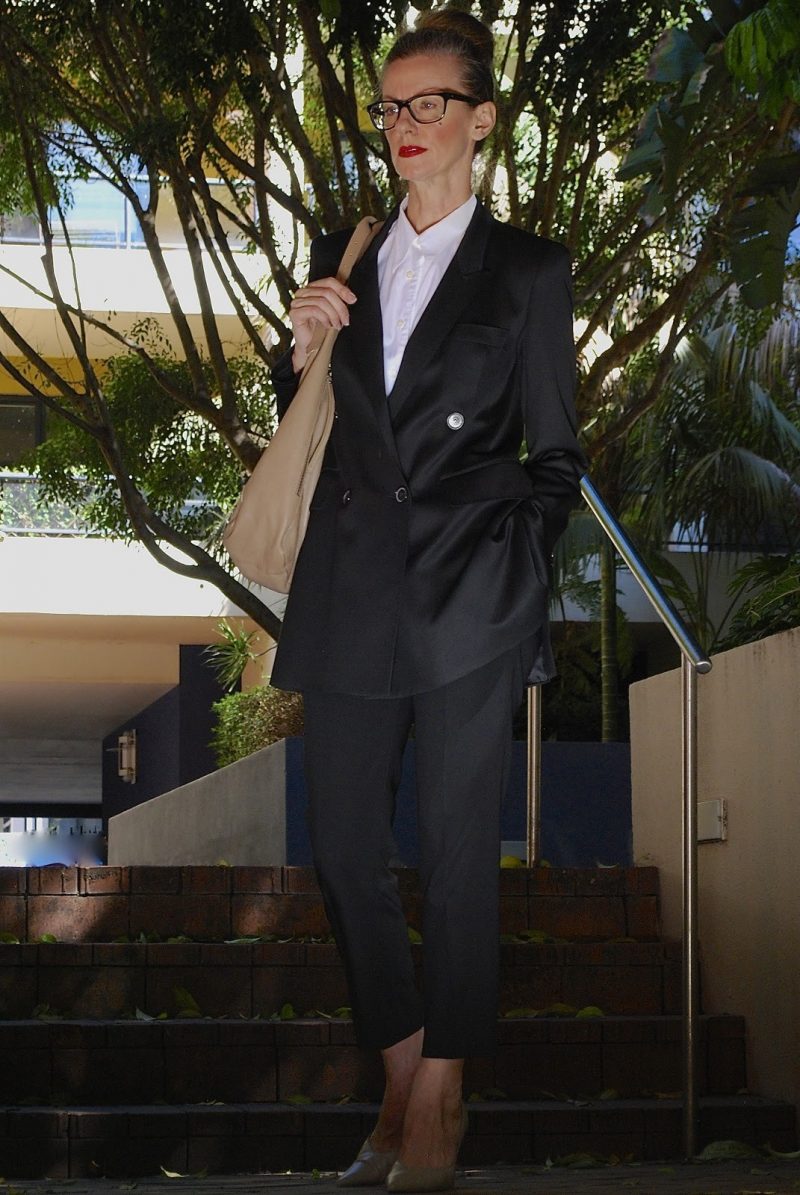 *All pictures: Mr Galeforce