You don't need to spend your hard-earned cash to look expensive. The secret is in how you dress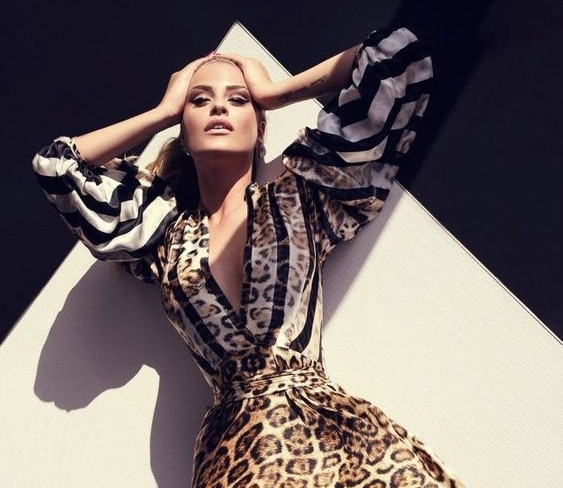 WANT to look like you have more cash than dash? More luxe than less? Or just want to upgrade your look?
Being rich and fabulous isn't always about money. And by rich I mean dressing in way that exudes a life of luxury. You don't need to spend a fortune on luxury designer brands — as some would have you believe — to look like a millionaire.
The secret? You just have to "look" expensive and sophisticated. And a stylish woman never looks like she tried too hard. It's all in the way you dress. And remember, anyone can buy fashion, but money can't buy you style.
HERE'S HOW TO LOOK RICH WHEN YOU'RE NOT
1: CARRY A STRUCTURED HANDBAG
Nothing says success like a good handbag. It doesn't matter how corporate or casual you are, an expensive-looking bag will always pull your look together. And nothing looks more expensive than a classic structured handbag. For many women, a handbag is more accessory than necessity. But if there is one investment every woman should make, it should be a good handbag. It doesn't have to be a big-name brand or luxury label, it just has to be structured, made of leather and be plain … very, very plain. Simple but elegant.
2: WEAR HEELS (when necessary)
My grandmother always used to say that "we spend a third of our lives in bed and two-thirds on our feet, so it is essential to wear good shoes". Shoes can make or break an outfit. Stilettos or high heels are a necessary evil, but they elongate the leg and will make any outfit look rich and expensive, even jeans. High heels also force you to throw your shoulders back and walk tall and more elegantly. But heel and toe shapes date more quickly than anything else, so if you must buy one item every season, make it a pair of on-trend shoes. And where possible wear all-leather shoes. Tip: Make sure your shoes are also unscuffed, reheeled and polished.
3: WEAR A NAVY JACKET WITH GOLD — OR SILVER — BUTTONS
Navy is the colour of old money, private schools and the upper classes. It spells sophistication and elegance, particularly when worn with jeans or neutrals such as nude or white. But don't just stop at the jacket. Navy is the epitome of European chic.
4: DRAPE A JACKET, CARDIGAN OR COAT OVER YOUR SHOULDERS
OK, so this is not about what to wear but how to wear it. It's an old trend that is back in vogue and won't cost a thing! In warmer weather or if indoors, drape a cardigan instead. It looks sophisticated and oh-so grown up. Tip: Up the style factor and carry a clutch bag.
5: BELT AN OVERSIZED TRENCH OR COAT
An oversized trench, cashmere coat or even a fur coat, especially when belted with no other clothing visible, gives the illusion that you are wearing nothing but designer underwear, expensive jewellery and an exotic perfume. Confident and sexy!
6: "POP" THE COLLAR ON YOUR SHIRT
There's nothing more stylish than turning up, or popping, the collar of your shirt. A signature of style icons such as Katherine Hepburn, Audrey Hepburn and Babe Paley. Turning up your collar was first perceived as a "preppy" status symbol but the simple act exudes confidence and elegance.
7: WEAR A SILK SCARF
Such an underrated accessory, but French women wear them oh so well. Silk equates to luxury; it's soft to touch and the lustre and sheen looks rich and expensive. But the real secret is in the art of tying the scarf: how it's knotted at the neck or simply draped long and loose under the collar of a jacket. Look for vintage versions to add a touch of whimsy. And if you don't know how to tie a scarf, learn. It's an art worth mastering.
8: WEAR STATEMENT JEWELLERY
Statement or costume jewellery has to be big and look expensive — very expensive. Layer on a couple of large cuffs or a statement necklace (or two). Wear oversized chandelier earrings or a fabulous cocktail ring (or three). But a word of warning: Don't wear everything at once — not unless you're Iris Apfel, who, I must admit, does it so well! Choose one piece only and make a statement with it. Or two pieces such as cuffs and rings, rings and necklace, necklaces and cuffs, cuffs and earrings. Wear them like your sugar daddy spoils you!
9: WEAR PEARLS
Costume jewellery not your thing? Pearls will immediately give anything an air of luxury and ladylike elegance. A strand at your neck or a long rope draped over anything. Or make a statement and wrap a rope several times around your wrist. Pearls can be worn at any age and still look contemporary in the office, at night or even when running errands. But, again, it's all about the illusion of grandeur: They don't have to be real.
10: WEAR OVERSIZED SUNGLASSES
A favourite of celebrities and the social set, oversized sunglasses will give the impression that you are someone famous and you need to hide your identity. There's something very mysterious about not seeing someone's eyes, and the idea of going incognito behind a pair of big black frames — or tortoiseshell ones — only adds to the mystique.
11: BE WELL TURNED OUT
But above all else, the real secret to looking rich and fabulous is in the way you present and carry yourself. It's a no brainer: A well-groomed woman should always be primped, preened and pummelled. First appearances are everything!
12: WHEN ALL ELSE FAILS, DRINK CHAMPAGNE
Preferably French — and vintage!
Want to look rich and fabulous? Or maybe you'd like to share your own tips of  how to look rich when you're not? Would love to hear from you. Ever stylishly yours …